We're in love … with a laundry room!
This functional, cheery laundry room, designed by homeowner Ann Marie who writes the Twice Lovely blog, features just the right amount of practicality and fun to make laundry day less of a chore.
And it's our pick as a finalist for Samsung Home's Best-Dressed Laundry Room contest. Thanks, Samsung, for letting HouseLogic be a contest judge!
Here's why we selected it and how it can inspire your own laundry room redo:
Cabinetry: Double-stacked cabinets take advantage of all available space — in this case a 9-foot ceiling. Plus, white keeps the small room airy and light.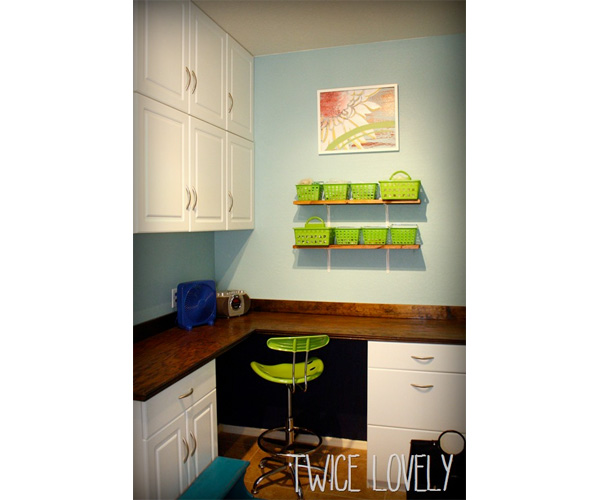 Countertop: Genius. The stained, birch plywood countertop doubles as a desk for folding laundry, working on craft projects, and wrapping gifts.
Shelves: Laundry supplies are grab-able, and cute storage baskets keep them tidy and inconspicuous.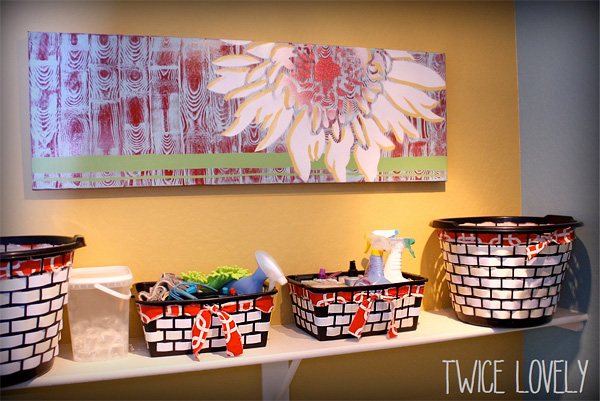 Paint: Bright colors, inspired by the area rug, keep the room sunny all year round.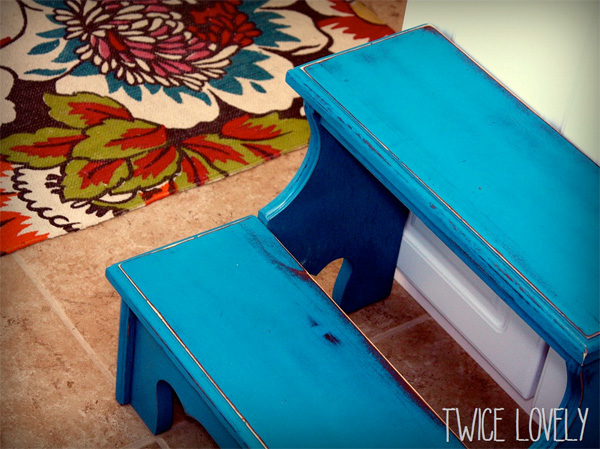 Budget: Ann Marie bought all the utility cabinets in the room from a big-box home store for less than $500. And she made the countertop for about $50.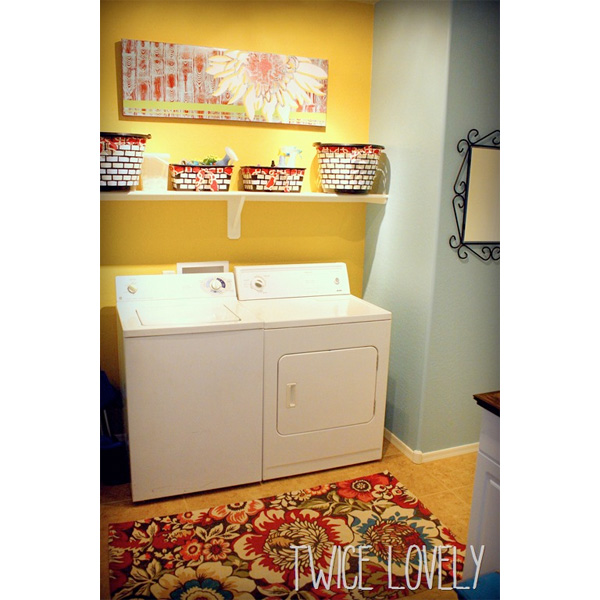 Stay tuned: Samsung will soon announce one grand-prize winner who will receive a new top-load washer and dryer set. Read the official rules.
Good luck, Ann Marie.
Related:
10 More Ideas for Practical and Pretty Laundry Rooms
A Pegboard Organizer and 2 More Sweet DIY Laundry Room Upgrades