All those pretty photos on all those pretty home design websites are fun to click through — but maddening when you're making bathroom remodeling decisions. Too many choices.

We've got your back: We distilled all the visual noise down to the essence of what makes a bathroom remodel truly great.
With the "Remodeling Impact Report" from the National Association of REALTORS® estimating the typical cost of a bathroom remodel at $35,000, you'll want to make sure you get maximum comfort, convenience, and enjoyment — and resale juice when the time comes to sell.
Here's a list of practical (and hedonistic) features.
#1 Heated Ceramic Tile Flooring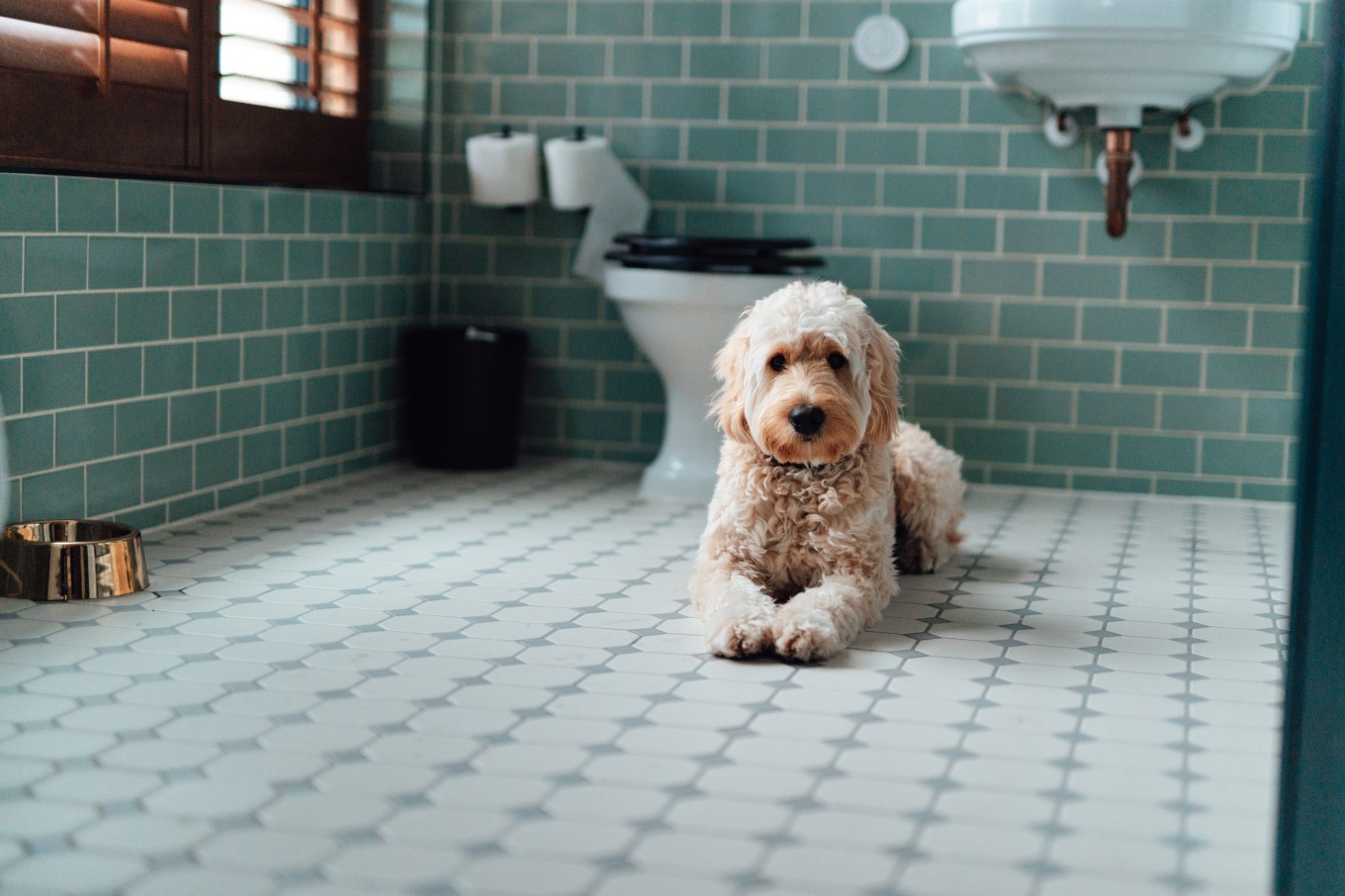 Enduring, waterproof, and good-looking, ceramic tile bathroom flooring is the classic, never-out-of-style surface material for any bathroom. Plus, consumers (read: future buyers) love it: In a survey from the National Kitchen and Bath Association, 71% of respondents said ceramic/porcelain tile was their No. 1 choice for bathroom flooring.
With prices ranging from $7 per square foot to $55 and more, you'll find a huge array of choices, styles, and colors that'll work with any budget.
But ceramic tile can chill your tootsies. Pair your ceramic with thin electric radiant mats that go under the tile without raising the floor level — ideal for retrofit installations.

Radiant heat is often more efficient than forced-air heating because it eliminates heat loss through the ducts, says the U.S. Department of Energy. It also distributes heat uniformly across the floor, taking less time to warm a room than other types of heat.
At $8 to $15 per square foot to install, radiant mats are as easy on the budget as they are on the sole.
Nice-to-Have Ceramic Tile Accompaniments
No-slip ceramic tile. With its finely textured surface, it's great for traction, making it an exceptionally safe bathroom flooring for young kids or folks with limited mobility.

Look for one of two ratings on the packaging.
A COF (coefficient of friction) standard of .60 or greater means the Ceramic Tile Institute rates the tile as nonslip when wet.
The DCOF (dynamic coefficient of friction) AcuTest measurement, the gold standard, requires a value of .42 or above for nonslip tile.
Tip: Nonslip tile's texture can trap dirt, and that requires extra elbow grease to clean.

Epoxy grout. New formulas resist staining and discoloration over time better than traditional ones. They're also more flexible than regular grout and less prone to cracking, making them ideal for flooring installations.

The key to grouting success is the installer. Make sure your contractor is familiar with epoxy grouts, which require finesse to shape and handle. They're the most expensive option, at 25 cents to $1 per square foot, according to HomeGuide.
Programmable radiant heat thermostat. Want to treat yourself extra nice? Greet the day with a sigh of relief when you add a wall-mounted programmable thermostat (about $80 to $140) that'll start warming up your floors whenever you want. How about a half an hour before your alarm goes off?
#2 Curbless Walk-in Shower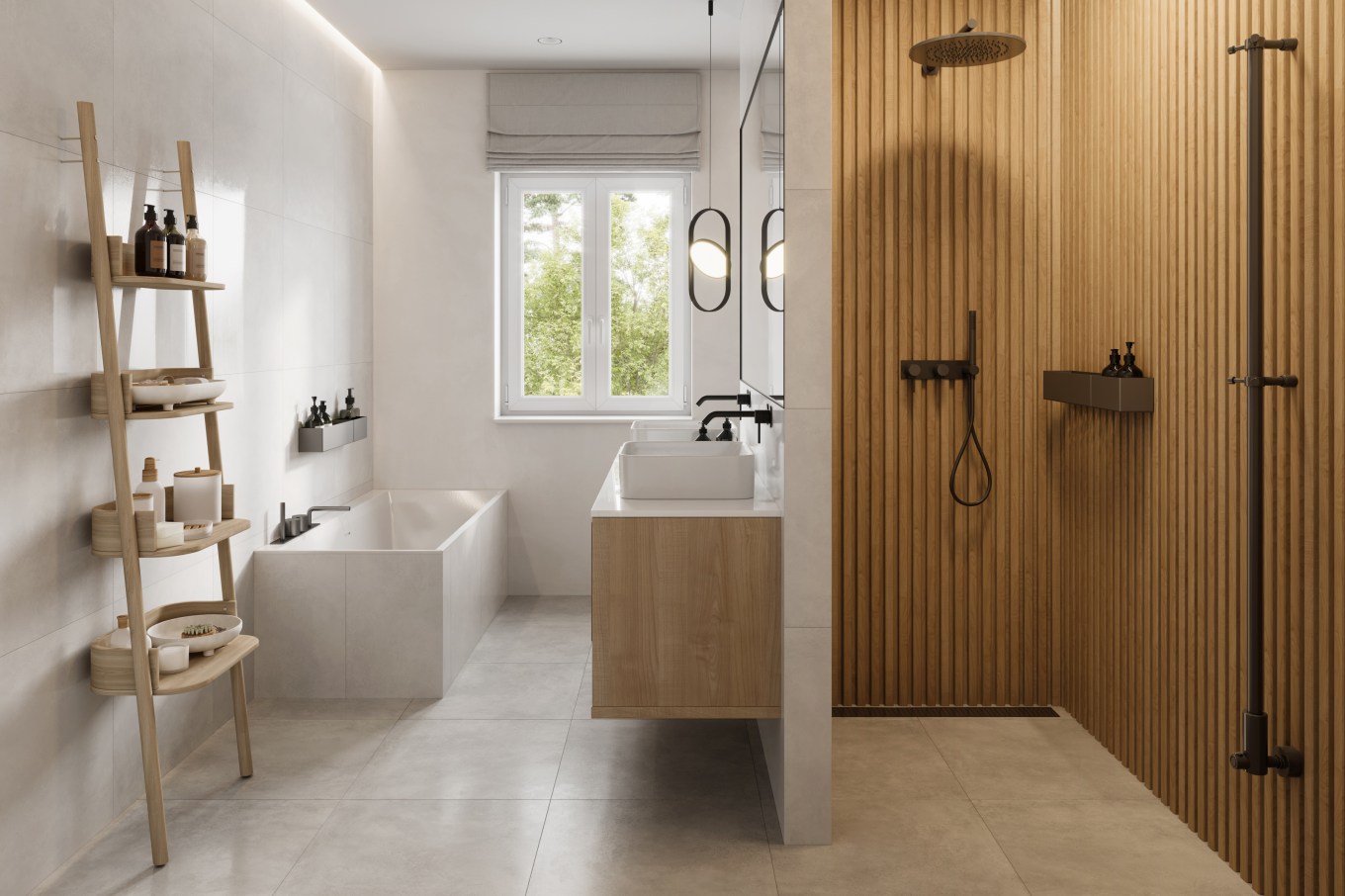 More than 66% of respondents to a recent survey by the American Institute of Architects said walk-in, curbless showers are gaining popularity. It's for good reason: They're stylish, safe for folks of all ages, and oh so easy to clean.
They dovetail nicely with ceramic tile floors, too. You can have one continuous surface that moves seamlessly from the shower to the main bath area.

Plus, they're all about marketability. As the population ages, a contemporary walk-in is a selling point.

Be sure to hire a remodeling contractor with experience. Making a curbless shower takes know-how. The shower floor has to slope to the drain hole, which means the new drain will be located below the surface of the existing floor.

To make that work, you'll have to remove old flooring and subflooring and alter the framing underneath the floor. It's a good idea to consult with your local building authorities beforehand so that the work will be up to code and pass inspection.

Related: Dump Your Tub for a Dreamy Shower
#3 Quartz Countertop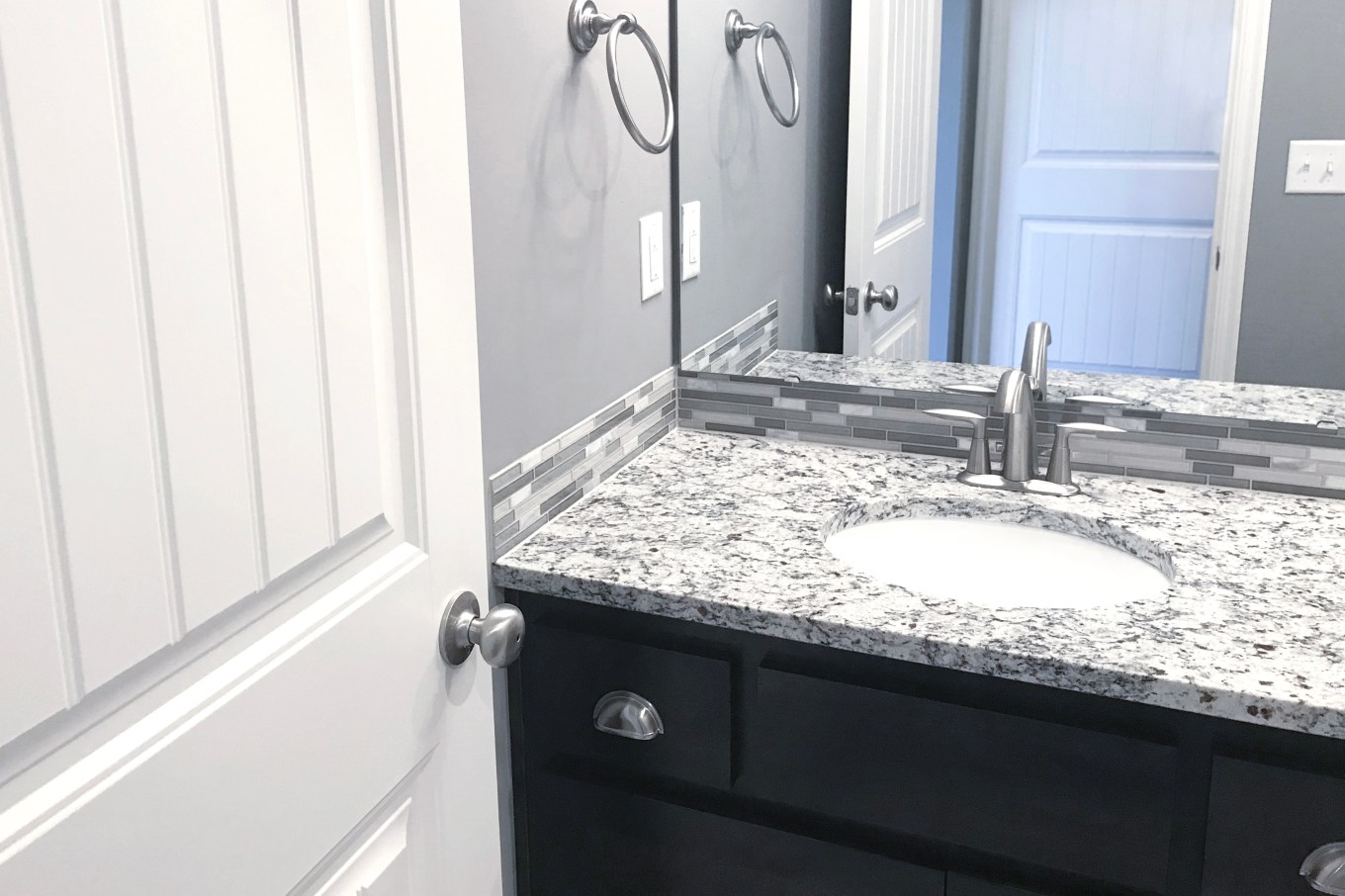 We love natural stone, but in this battleground of soaps, lotions, pastes, and poultices, we prefer the impervious beauty of synthetic, low-VOC quartz.

Quartz countertops earn a top rating in countertop materials ratings thanks to their appearance, low maintenance, and high resale value, according to The Spruce.

Quartz countertop material is a synthetic composite made up of about 90% quartz particles held together with binders. It's virtually maintenance-free — it never needs to be sealed — and comes in dozens of styles and colors. If you're stuck on the idea of stone, many quartz versions mimic the real thing.

Quartz runs $55 to $155 per square foot, installed. Granite can cost from $45 to $300 per square foot, including installation.
#4 One Big Sink Instead of Two Small Ones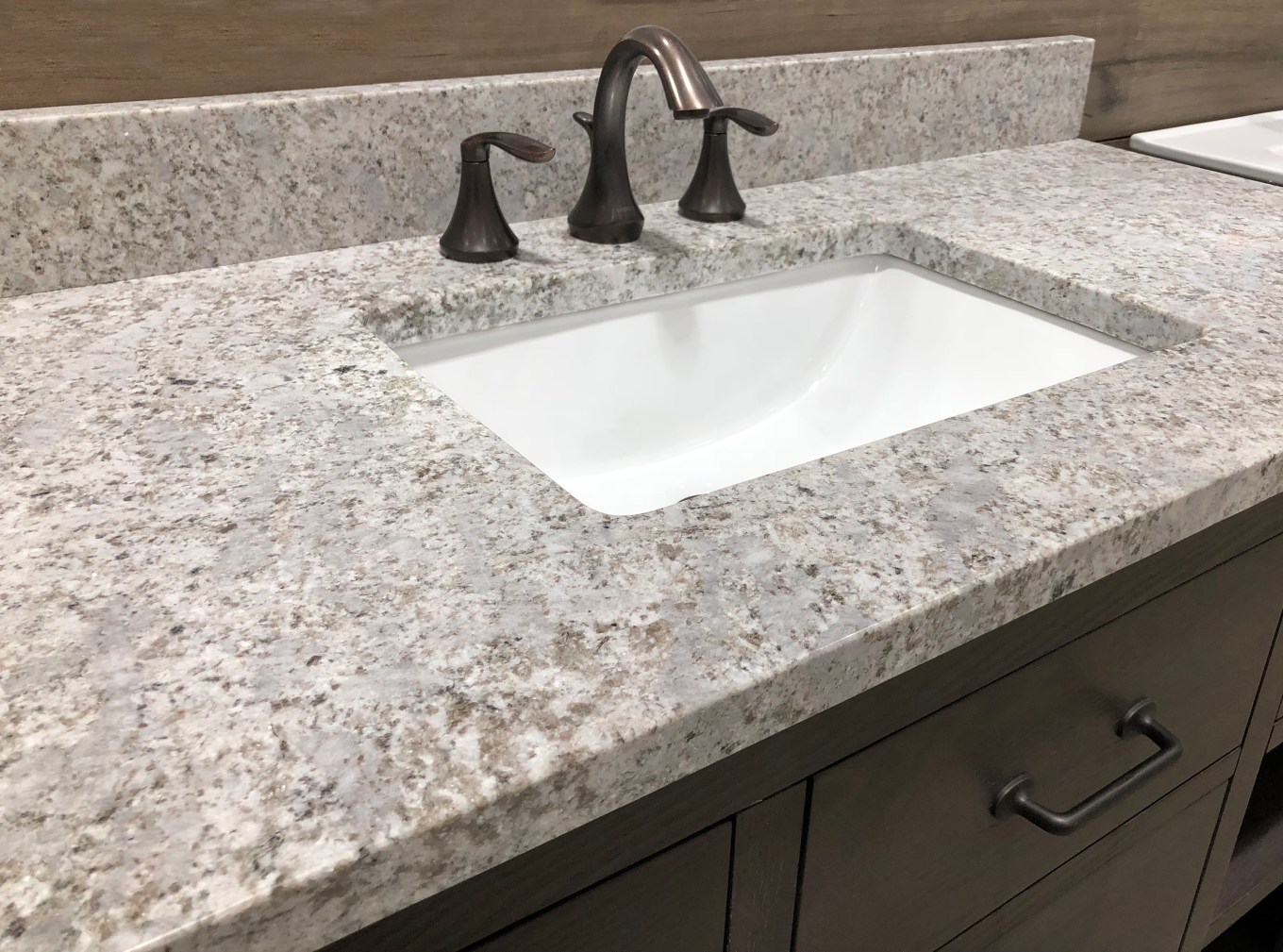 Togetherness is a beautiful thing, but in the master bath, you're church and your partner's state. Establish your individuality without losing your bond with a large (38-inch or more) sink ($309 to $854). One big sink saves more counter space than two and still lets you both wash up simultaneously.
Spec an undermount sink to go with your quartz countertop — undermounts have no protruding lip and help make cleanup a snap. The perfect companions to quartz countertops are undermount lavatory sinks. Eighty-five percent of respondents in an NKBA survey said easy-to-clean undermounts and integrated undermount configurations will be prominent.
Tip: Extra-large undermount sinks may need extra support. Check the sink specs and confer with your installer before you buy.
#5 Single-Hole, Motion-Activated Faucet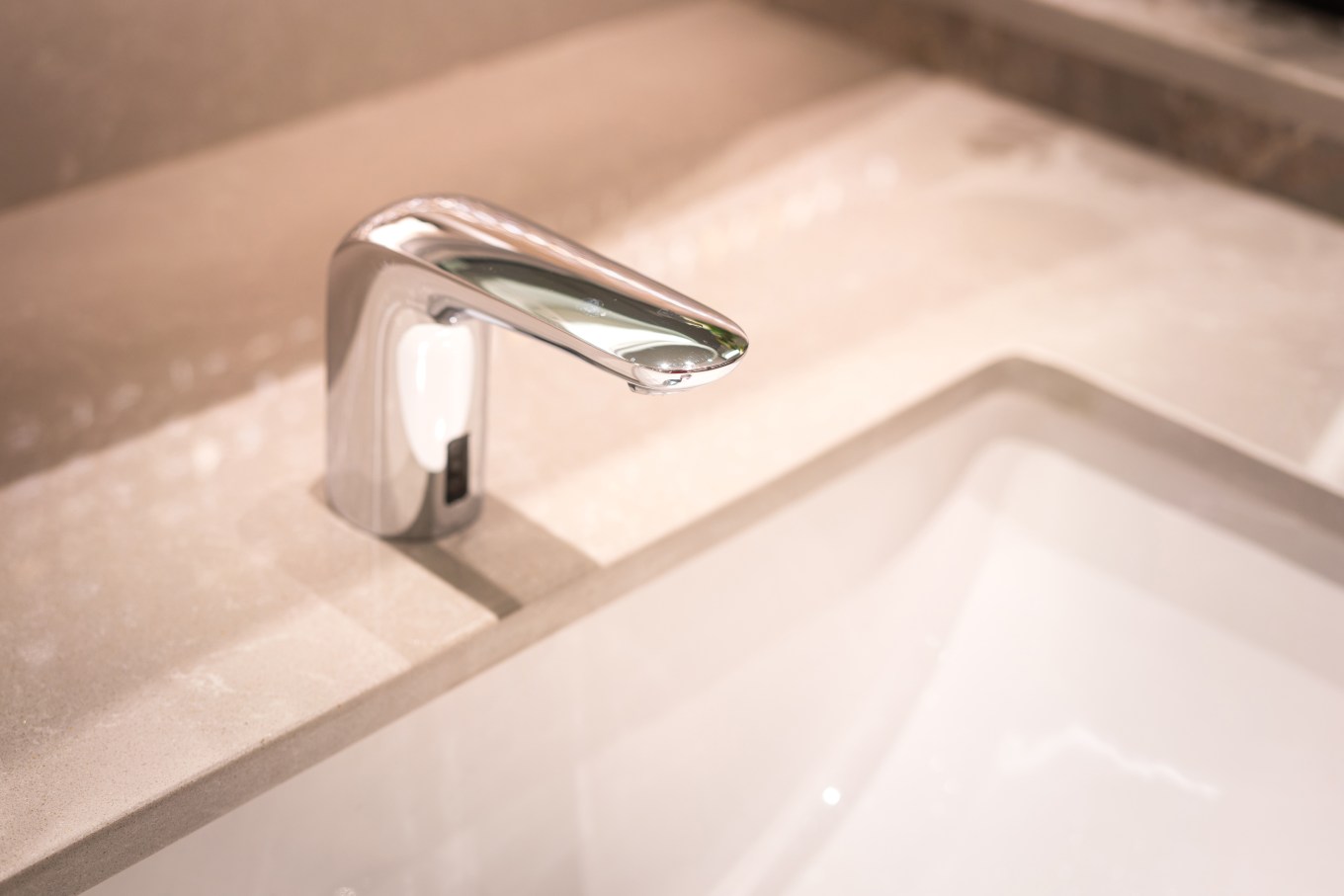 Ah, the savings. "Motion-activated, touchless faucets shut off automatically, so you're not running the water continually, like when you're brushing your teeth, which saves a significant amount of water," says John Petrie, owner of Mother Hubbard's Custom Cabinetry in Mechanicsburg, Pa., and a past president of the NKBA.

Besides that, we love the fact that sleek, single-hole touchless faucets are right in step with the calm, simple lines of transitional style. Transitional is a universally appealing, trend-defying design that's cozy and elegant, and supports a strong return on your investment.

Finally, have you ever tried to clean around a two-handle vanity faucet with a narrow (four-inch) spread? Did you require therapy afterward? We heartily endorse the single-hole, lever-type faucet for your bathroom sink — and your sanity.

These tres-cool faucets average $30 to $600. Some have temperature controls so you (or your kids) can't get scalded.
For extra utility savings, look for faucets with the WaterSense label that use only 1.5 gallons per minute (gpm) compared with the standard 2.2 gpm flow of regular faucets.
#6 Humidity-Controlled Exhaust Fan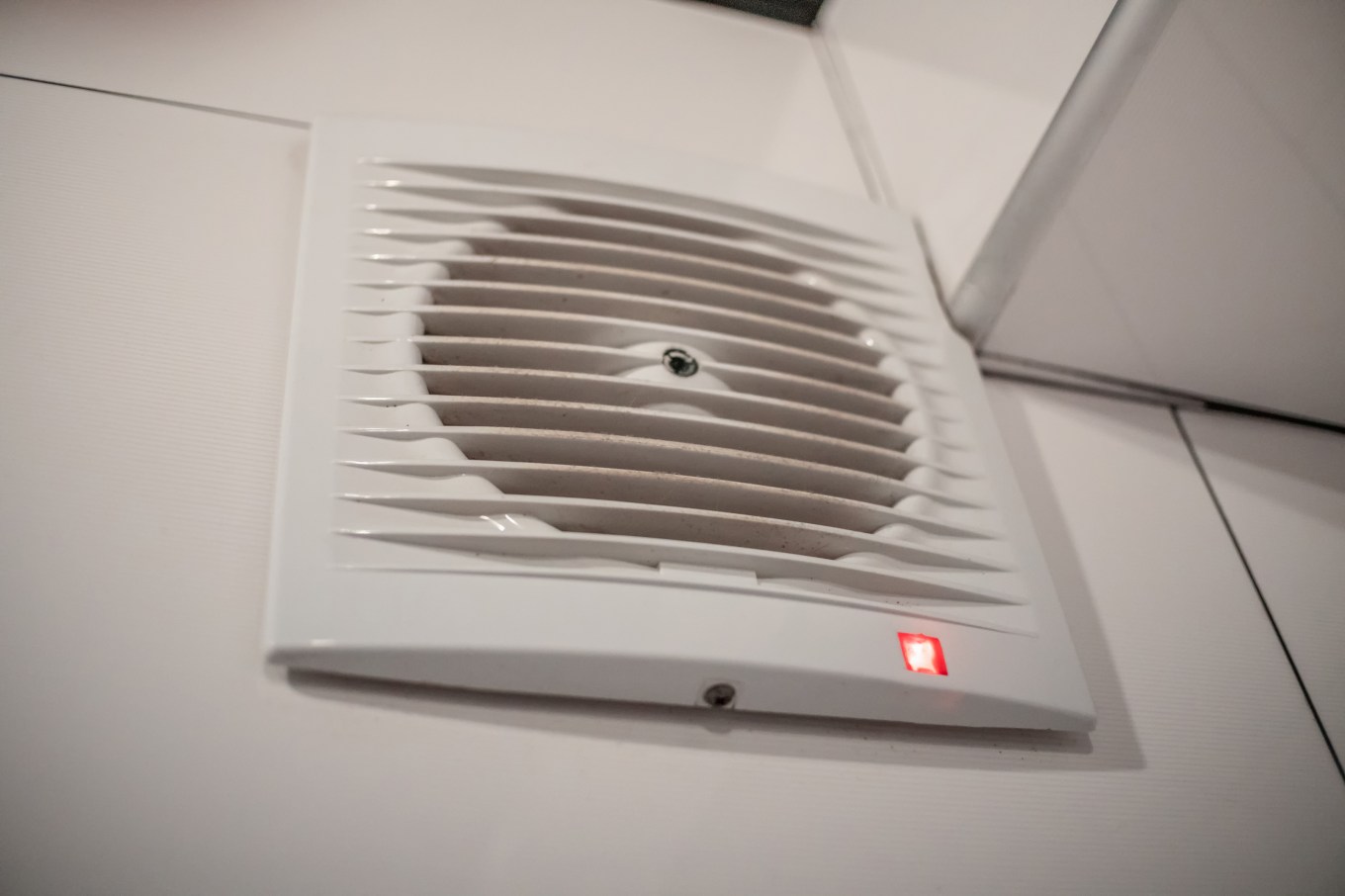 A fan or an operable window in a bathroom is required by building code. But who wants to open a window in winter to get rid of excess humidity? Get a fan with a humidity-sensing on/off switch. It'll turn on when moisture levels are high and automatically shut off when things return to normal. That keeps mold at bay, ensures you're not sucking out air-conditioned or heated indoor air, and prevents the fan from using power long after it needs to.

Tip: Make sure your contractor vents the fan to the outside, not the attic, or you might develop mold problems aloft.

Other fan options include multiple speeds, nightlights, and manual timers. You'll pay up $100 to $400 for a humidity- or motion sensing exhaust fan.
#7 High-Efficiency, Dual-Flush Toilet
Saving water is our future; a high-efficiency, dual-flush toilet reduces water usage and appeals to any buyer looking for a cost-effective home.

The average person with a dual flush model flushes 40% less water per day than someone with a low-flow toilet, according to Caccia Plumbing. That can save on utilities and is good for the environment.

Tip: Bidets are standard features in Asia and Europe, but they've been slow to catch on in the U.S. Nevertheless, some manufacturers are creating hybrid toilets and toilet seats. Bidet toilet seats cost $170 to $650, and bidet toilet prices are $1,200 to $2,000.
#8 Pocket or Sliding Barn Door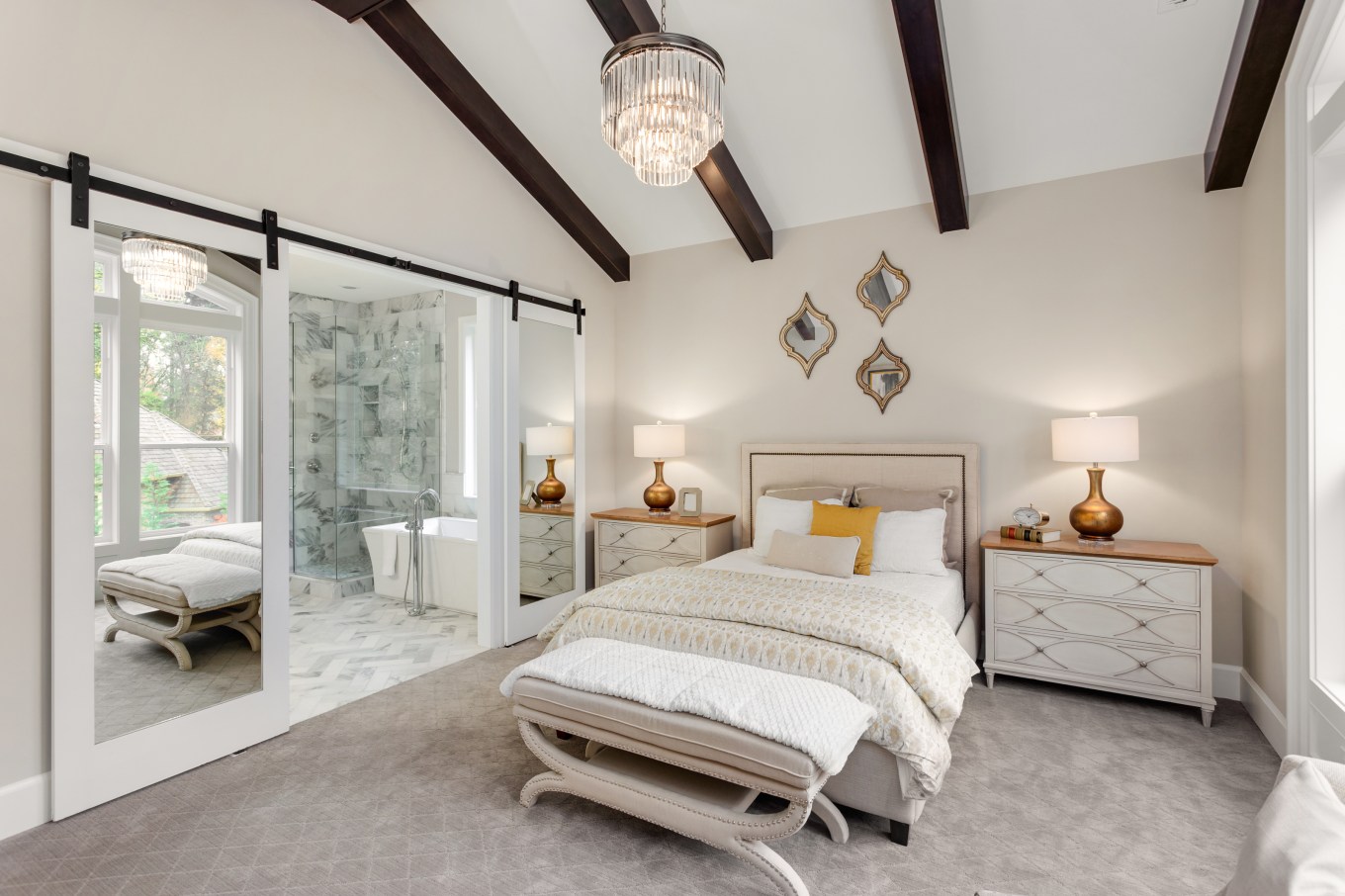 The floor area of a bathroom is precious. Why waste any of it with a swinging door that eats up some 14 square feet of space? A pocket door or barn door slides out of the way without requiring any clearance, leaving more room for storage and design flexibility.
Old, salvaged doors of all kinds make showpiece barn doors for your bathroom.

So pocket or barn doors? Either can work well, depending on your budget.
Not everyone is a fan of pocket doors, which disappear into the wall. Some say the typical recessed door pull for pocket doors is awkward and can pinch fingers.

Modern tech to the rescue: You can find edge-mounted pocket door hardware with a handle that pops out at the touch of a button for $279. Or, add a door stop inside the wall framing to prevent the door from sliding all the way inside the wall. That way, you can safely use a recessed pull or add a traditional handle or knob to open and shut the door.
You can install a barn-style door, which hangs from a track above the doorway and slides in front of a wall, for less. It's a good DIY project. Barn door kits cost $638 to $768, but if you're handy, buy the hardware for $75 to $251 and make your own door, or find a used door at a salvage building supply store.
#9 Calm Colors
It's always cool to be up on trends, but we say make your bathroom an exception. It's your sanctuary, and it should be soothing and filled with light.

That doesn't mean it has to be boring. In fact, it's a good idea to include a painted wall surface so you can dash color about on a whim and change it just as easily. Nonpermanent items, such as artwork and antique mirrors, add beaucoup personality.

But permanent surfaces — ceramic tile and fixtures — need quiet, calm neutrals. Trending colors include blues, greens, whites, grays, and neutrals, according to the NKBA.
"A neutral color palette really is safe, especially in terms of resale value," says Petrie. "You can always be expressive with colorful towels or curtains, things that are less expensive and easier to change than more permanent features."
Plus, lighter colors help bounce light around, helping you see what a fantastic bathroom you've put together.