Debra and Gary Jordan built their 320-sq.-ft. tiny home in Siloam Springs, Ark., (for $20,000, plus a monthly land fee) because they wanted to live a simple, debt-free lifestyle.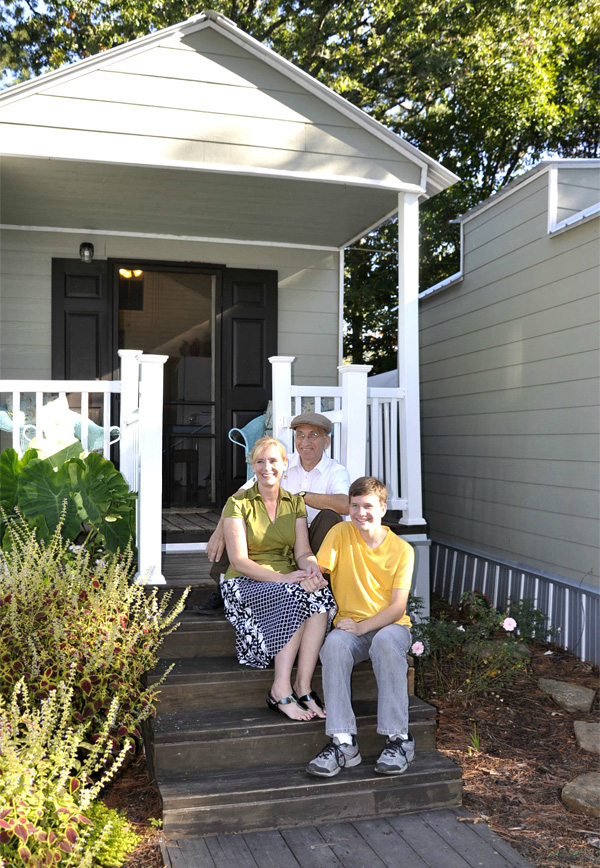 The Jordans then added on to their one-story, one-bedroom cottage by building a 9-by-10-foot room upstairs that doubles as a television room and a bedroom for their son, Max. The addition expanded their home to 400 sq. ft.

A second 18-by-8 foot cottage houses the family's new business workshop, where they create and sell items on their site, MinkyBabyGifts.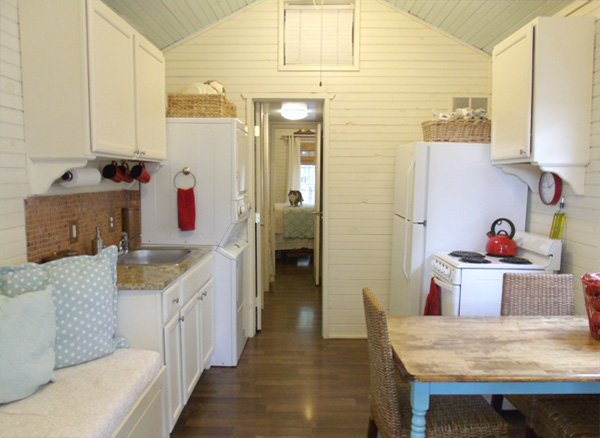 Debra says the key to making a small house work is having rooms and furniture serve more than one purpose. "My counter space is short, so the table is prep space." When they have guests (and they entertain a lot), the Jordans pull the dining table over to the sofa and set up a second folding table, transforming their main living room into a dining room. There's also a small dishwasher hidden under the built-in sofa.

Related: 3 Tiny Homes That Work Because They Emphasize Lifestyle