Nope, you don't need a green thumb to perk up your plants. You just need to think like a secret agent with these tips from DIY bloggers about how to solve these garden quandaries.
 
1. How to protect your plants from pests

The home DIY guys at One Project Closer have a simple bug repellent recipe that protects plants from creepy insects like aphids, mealy bugs, scale, and mites. 

Just add a couple of squirts of ordinary dish soap into a spray bottle filled with water, then evenly coat your plants with the mixture. This sudsy solution will keep the bad bugs away, plus the phosphates in the soap are great for plant growth.

FYI, if you add 2-3 heaping tablespoons of hot pepper sauce, like Tabasco, you will keep furry critters including deer and squirrels out of your garden beds.

MacGyver tip: Don't use this homemade repellent near ponds or streams. The solution can upset the eco-balance by causing too much algae to grow. Too much of this stuff can kill fish and other living things.

2.  How to keep plants from dying of thirst

If you're going on vacation, here's a great self-watering plant idea from LifeHacker that uses paper towels.

Simply unravel several sheets of paper towels and roll it up like a long rope as tightly as possible without separating any of the sheets.  Dunk both ends in a glass of water and lay out across or around your plant.  The trick here is to make sure that both ends of the paper towels are emerged deeply in the glass.

MacGyver tip: Mac would test this hack out first before going on vacay.

3. How to get better blueberries

66 Square Feet is a blog that proves you don't need a yard in order to enjoy edible gardening.

Marie, the writer behind this site, shared a surprising tip that keeps her blueberry bushes healthy. Since this plant thrives in an acidic environment, she pours her leftover coffee into the plant's soil. This helps encourage yummy berry growth.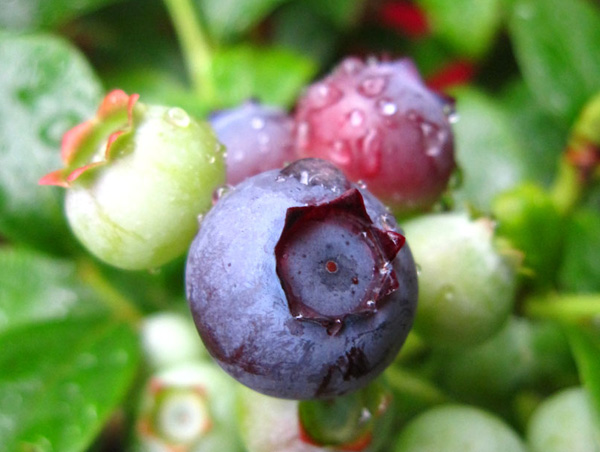 Credit: 66 Square Feet
MacGyver tip: Mac doesn't drink coffee, but that doesn't mean he can't make a great cup of Joe.


 
If you have a great MacGyver-inspired garden hack, share in the comments below.