Contrary to what many may believe, severe weather doesn't just beat up on the other guy. Mother Nature can wallop anyone's home and yard.
That doesn't mean you'll have to watch your house reduced to briquettes by a wildfire or flooding test your home's capacity for flotation. But your yard may lose some of its curb appeal if you let nature take its course and you experience events like drought, flooding, hail, high winds, or other uninvited elements. If severe weather is persistent or paired with deficient maintenance, it can set your yard back years.
It may be time to rethink your ideas about traditional yards and landscaping. Consider new ideas that will stand up to new challenges but still leave you enough time to enjoy your yard — and your life. Here are five tips to get you started.
1. Counteract Drought Devastation
Continuous lack of water is a serious threat to cultivated plants, says Bryan McKenzie, landscape designer and cofounder of the blog Bumpercroptimes.com. Drought slows plant growth, affects the structures of plants, makes them more susceptible to disease, and can even deep-six entire root systems.
Unless you want to relive the Dust Bowl, understand that drought can have a negative impact on soil. "If you're in a drought situation, you're exposing the soil to the sun," says Joe Raboine, director of residential hardscapes for Belgard in Atlanta. "[Soil] will bake, dry up, and turn to dust. Pesticides in the dust will be dispersed through the air."
To thrive, grass lawns need to quaff at least one inch of water weekly, says Luke Lee, a London-based real estate professional who helps homeowners with landscaping design choices. If your home is in an area gripped by frequent drought, consider installing artificial turf (AstroTurf is one type). It will help conserve water and put a damper on grass fires, Lee says.
Another option: Use drought-resistant plants or mulch on the land to protect the soil and allow the soil biome to thrive, Raboine says. One other possibility is edible landscapes, including blueberry bushes. "Blueberries can be planted from the South to far North and thrive in many different and even fairly harsh conditions," he says. "There's receptivity to new ideas about how to cover your land, which are really old ways that predate the arrival of lawn mowers to cut your grass."
2. Prevent Damage from Excessive Precipitation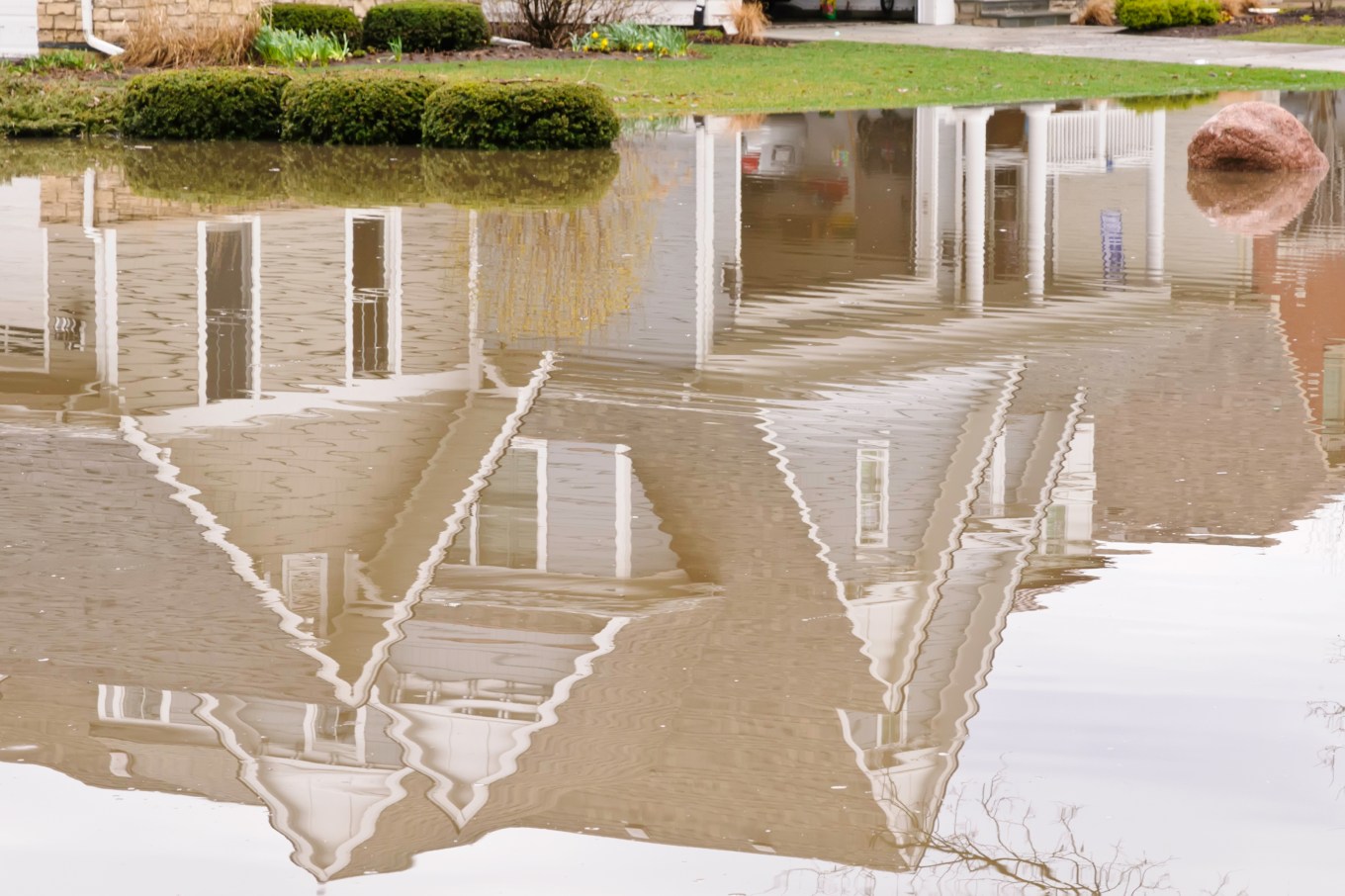 Too much precipitation from rain and snowfall can damage both plants and soil, says the marketing director of Manchester, Conn.-based Green Building Elements. Monsoon-like downpours can unleash a torrent of stormwater pollution, which can kill plant roots.
Flooding can rob landscapes of large volumes of nutrients and also choke them from lack of air. If plants remain in standing water too long, they may grow more slowly or even die, McKenzie says.
Many homeowners grade the soil on their properties rather than accentuating the natural landscape, says Tom Monson, owner of Monson Lawn & Landscaping in Mendota Heights, Minn. When combined with extreme weather like heavy rains, this grading can lead to erosion.
Homeowners in areas with severe weather need to consider where water drains, Monson says. "Many homeowners have installed customized draining systems to protect against flooding. But many have not installed drainage systems, and [their yards] are at risk."
Water running off a yard can carry oil and debris, which end up in waterways. To avoid getting the evil eye from the Environmental Protection Agency, consider installing permeable pavements in your yard. Two such coverings are interlocking concrete pavers or amended soils.
Permeable pavements can prevent both pollutant runoff and flooding, says Raboine. They capture the water in the substrate. There, microbes break down pollutants before they can enter the aquifer.
"The storm water from a driveway can be collected in a tank in the same way water was once collected in a cistern, and later used for irrigation purposes," he says.
3. Secure Your Yard from High Winds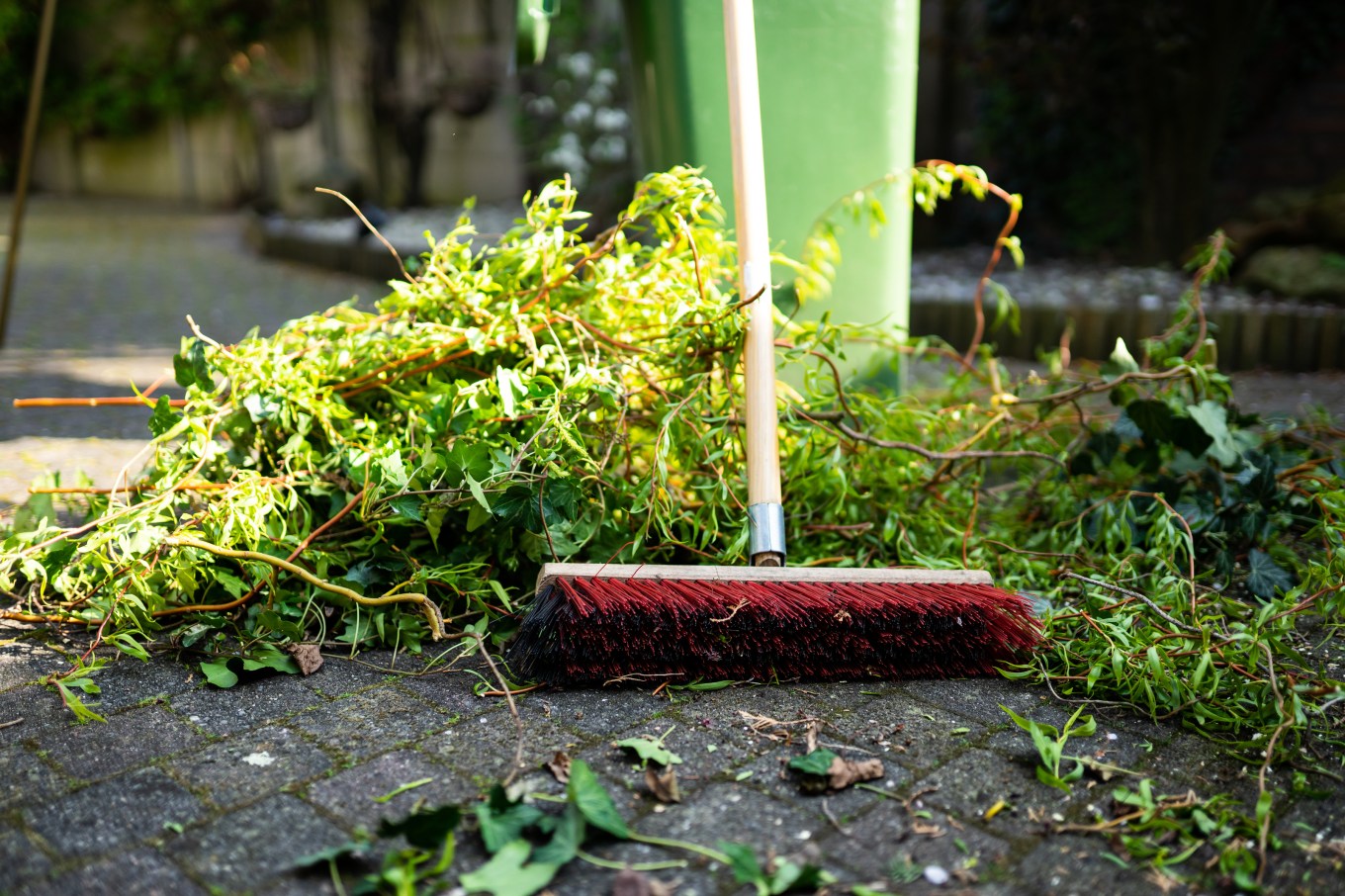 Gusts strong enough to propel Dorothy back to the Emerald City seem more common these days. As much as they may threaten houses and cars, those gusts are also no friend of your landscaping. Strong sustained winds can rip smaller plants from the ground. After a windstorm, distribution of leaves, pine needles, and small branches, as well as large fallen trees, can make your yard look like a disaster zone. Even milder winds can accelerate soil erosion. That is destructive to landscaping and slows growth.
Landscape experts urge several steps. Prune trees and bushes of loose or dead branches. Before an impending storm, tie down any other loose foliage, and secure furniture or decorations, which can be blown around your lot as well. Think about planting fewer ornamental shrubs or trees, and avoid trees that are easily uprooted by heavy winds. Even ponder cutting down a few trees and foliage vulnerable to high winds.
4. Prepare Your Yard for Extreme Heat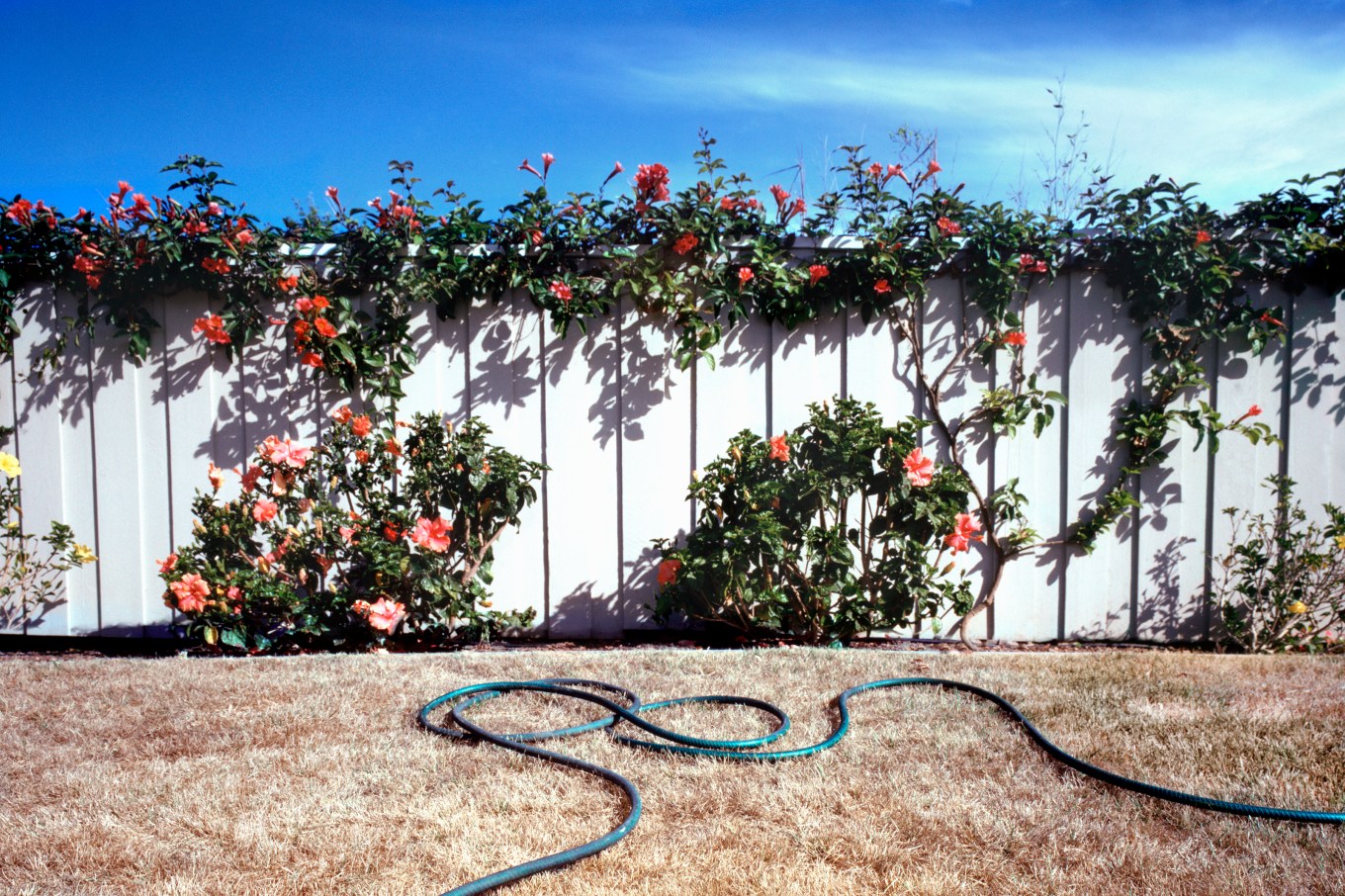 Statistics suggest the weather pattern most deadly for humans is extreme heat. It can be just as lethal to the yards of humans. This weather pattern can cause loss of foliage, dormant lawns, stressed shrubs and trees, and insect and disease infestations. So says Owen Mosser, Maine-based garden expert at online publication The Golden.
To keep your lawn green in spite of the summer heat, replacing some areas with water-wise plantings will make your yard more tolerant. Possibilities include Spanish lavender, African daisy, aloes, pride of Madeira, rockrose, and Juniper.
"Pruning dead or infected limbs will keep plant diseases from spreading to the healthy parts of your yard," he adds. Detect infected plants by spotting abnormal growth or appearance of disease-causing organisms such as insect larvae or bacterial slime. Leaves are also visibly yellow with white blotches, and the stems may become a bit mushy.
5. Protect Your Landscaping from Harsh Winters
Long cold stretches, when combined with the kind of gusts that send wind chills plummeting to minus zero territory, can leave your yard's future on thin ice.
Prevent this by overseeding your lawn to generate stronger, healthier grass and keep your lawn safe during the winter months, Mosser says. Incorporating mulch also provides insulation, regulates root and soil warmth, and keeps your plants healthy.
"Don't forget to remove dead leaves and debris," he adds. "Doing this will prevent your plants from suffocating and infesting fungus and diseases. Mother Nature can be unforgiving sometimes . . . preventive landscaping is key."
Bottom line? Make the time and money you spend on your yard a strong investment against severe weather. Preventive landscaping can help keep your yard green. That could also save you some green by fixing problems that could have been avoided.