Changes to a bathroom floor, wall, or shower can be a considerable investment. So, it's no surprise that home buyers are hesitant to commit to big changes that might go out of style too soon.
Patterned, colorful glass, and subway tiles are just a few tile trends that have really grown in popularity. Here's what to keep in mind to make these three mega-popular tile styles the stars of the bathroom, without overdoing it to the point of looking dated.
Patterned Tile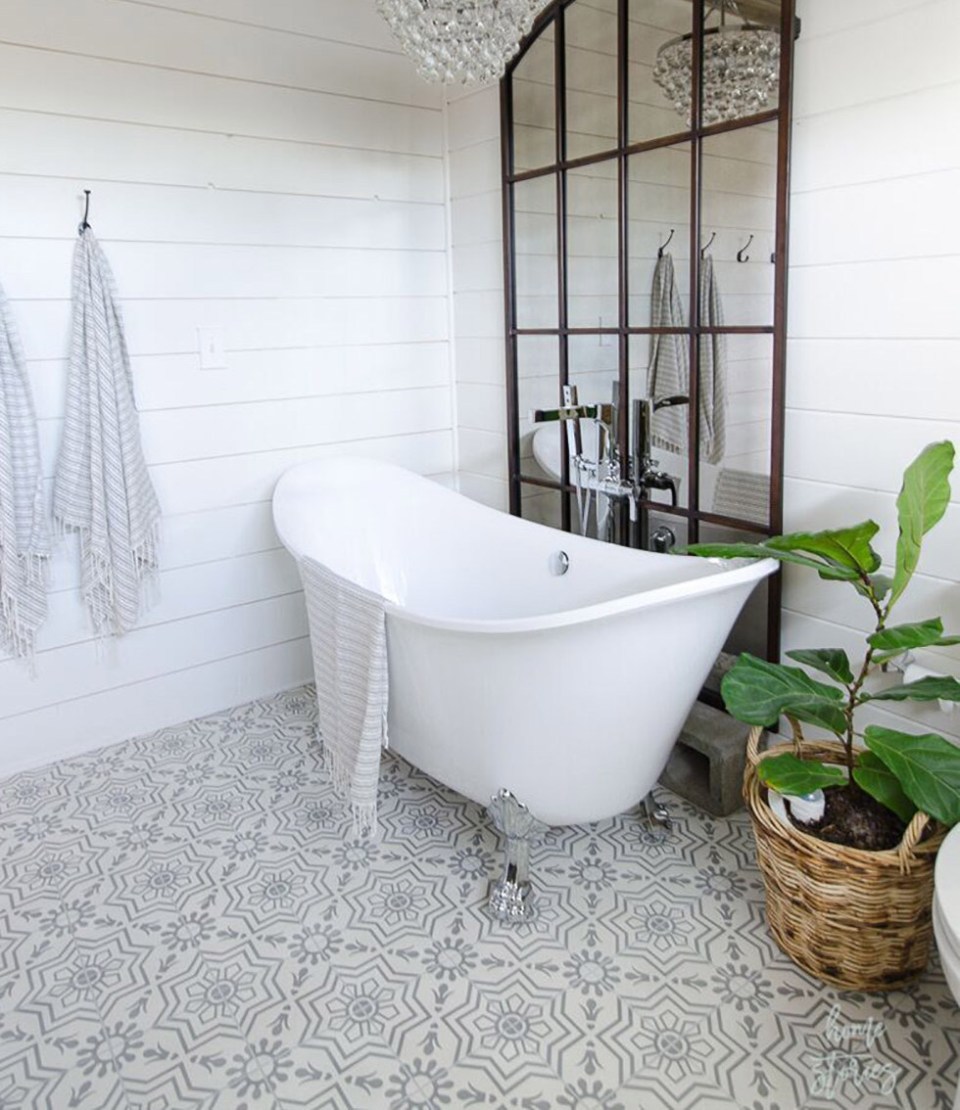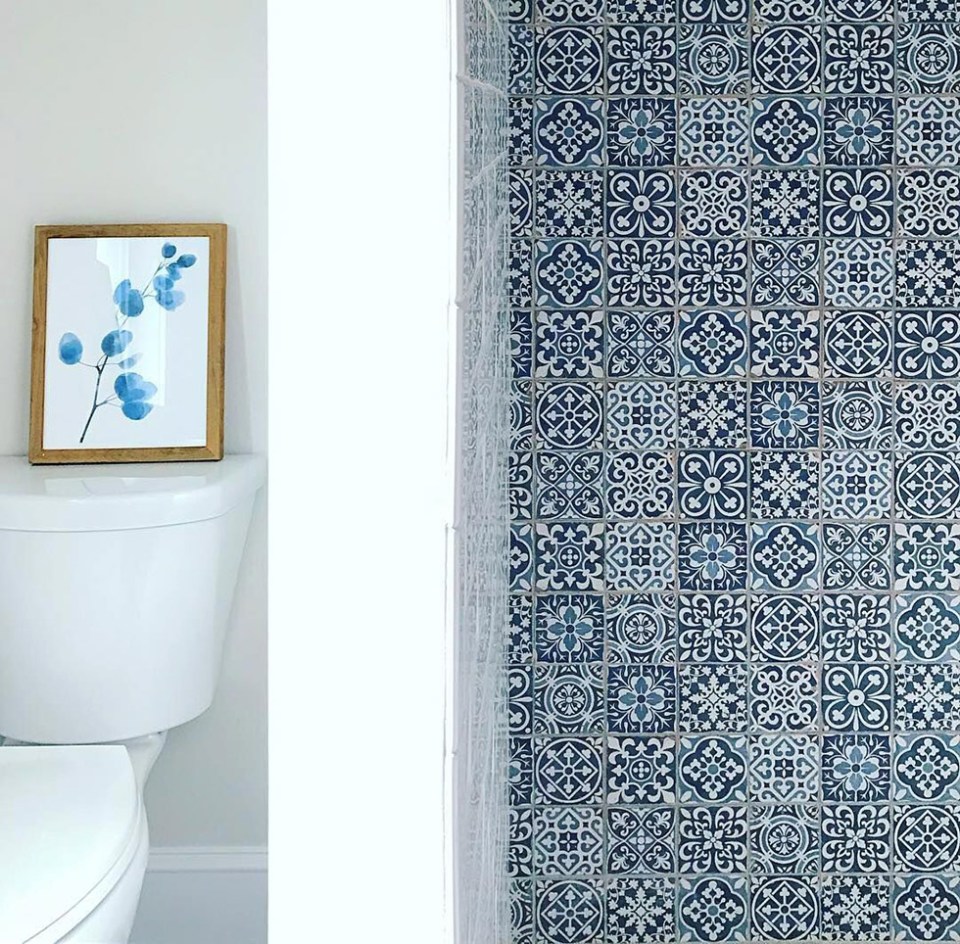 Images: Home Stories A to Z (left); Young House Love
Cement tile has been picking up steam as the "new" way to think about tile, as it's fresh with lots of pattern and attitude. For the last few decades, we've seen more monochromatic color, so a sudden burst of contrast, color, and pattern feels refreshing and totally unexpected for a modern bath.
The risk: Cement tile isn't cheap — and neither is the labor of a professional installation. So a trend coming in hot can leave us all feeling the chill too quickly to even consider the investment.
The fix: Remember that patterned tile has been around for centuries and has old-school roots. If you want this look to be worth the expense, check out worldly, eclectic patterns that invoke decades-past appreciation.
Mix and match items from different eras to pair with this beautiful tile; combinations of modern and vintage decor will always create a balanced style that's worthy of a second (and third and fourth) glance.
Glass Tile
While plenty of tile trends fear the mass-produced tipping point, glass tiles seem to take the biggest hit.
The risk: Once something is sold in the big-box stores, it's a sure sign it's going out of style.
The fix: Much like patterned tile, glass tile itself has been around for a long time — the trend part typically comes in the form of new colors, shapes, and layouts. To prevent the glass tile looking too of-the-moment (a.k.a. too-soon-outdated), look to classic mosaic tile as an accent in a larger ceramic-tile shower, or an all-over glass subway tile layout (as in the example above).
Also, consider using colors in on the cooler side of the color wheel. Glass tile fans tend to favor blues, whites, and grays over warmer hues.
Subway Tile
Subway tile is considered an old trend that's come around again — and again, and again. Which, for many, brings the fear of looking too cookie-cutter. While the overall frequency of its use in a room may ebb and flow (as tastes tend to do), you can keep this look fresh by being willing to think outside of the mass-produced box.
The risk: Boring subway tile in, boring subway tile out.
The fix: Think hand-crafted. While some hand-crafted tiles out on the market today might still be mass-produced, the slightly imperfect edges and surface texture of hand-crafted tile adds extra dimension and radiates light in ways that flat, smooth tile can't replicate. (I actually bought mine at a big-box store and for only a few cents more than the mass-produced variety.)
By adding a unique twist to this classic tile pattern, you can get the best of both trendy and classic worlds with all the modern comforts you crave in a deluxe bath.
Related: Long Live Subway Tile!
Choosing Tile That's Right For You
Ultimately, choosing whether a bathroom tile option is worth it is highly subjective.
If you're intending to flip a home, you generally have a shorter timeline and your style isn't the only one you need to appeal to. Aim for a happy medium of on-trend and classic tile styles that will likely appeal to the greatest number of buyers.
If you are choosing tile just for you, then the possibilities are virtually endless, making the extra effort or cost worth the splurge!