Attic Bedroom Investment
Attics are penny-wise candidates for remodeling projects because the basic structure — a roof and floor — already exist. Although the pitch of the roof usually dictates sloping interior walls and restricted headroom, people often find these quirky characteristics charming and desirable.
According to "Remodeling" magazine's annual "Cost vs. Value Report," a midrange attic bedroom remodel costs $51,696 and returns more than 77% of the original cost, based on national averages.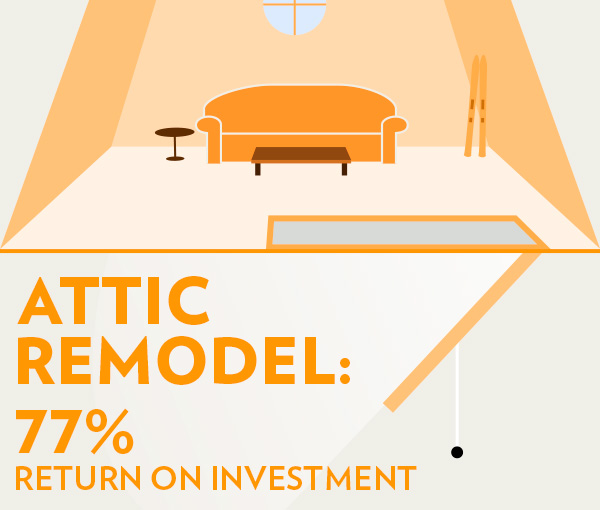 Attic Bedroom Requirements
An attic bedroom has special requirements:
Stairway from the floor below
Dormer windows for air, daylight, and emergency egress
The cost of these projects, plus standard costs for installing heating and cooling systems, finishing surfaces, and adding a bathroom, is about $192 per square foot.
The return on your investment in an attic remodel varies by region. In the Pacific area of the country, including Oregon and Hawaii, the return on investment is over 91%. In the west-north-central states, such as Iowa and Kansas, the return on an attic remodel is about 69%.

National average cost, 15-foot-by-15-foot attic bedroom remodel with bath:
Job Cost: $51,696
Resale Value: $39,908
Cost recoup: 77.2%
Regional Info:
New England

Middle Atlantic

South Atlantic

East South Central

West South Central

East North Central

West North Central

Mountain

Pacific