1600 Pennsylvania Avenue, the president's pad, is the most prestigious home address in America. But let's face it: The White House is a bit fuddy-duddy. What if the first family could renovate it the way they wanted (without taxpayer funds, of course)?

Well, we have five fantastic remodeling ideas perfect for the Obamas or the Romneys. Which would you like to have in your own home?

Idea #1: Make the kitchen grow 

Although our dream kitchen would resemble an automat (no cooking!), we bet Michelle Obama would like something that appeals to her famous green thumb.

Like this kitchen with its own garden: "Una Concina a la Mediterranean," which debuted a few years ago at The Barcelona Design Show, lets you grow herbs and produce right in the middle of the kitchen. How perfect is this for the woman who wants everyone to eat their vegetables?

Plus, thanks to the built-in drip irrigation system, the kids won't have to do the watering. As an added bonus, indoor plants purify the air so, eliminating stinky and stale food odors.


 
Fun fact: Two other 20th-century first ladies had vegetable gardens: 
During World War ll, Eleanor Roosevelt kept the White House stocked with veggies from her Victory Garden.
Hilary Clinton kept a rooftop garden so she could make sure the White House was stocked with organic produce. Plus, she and Bill Clinton were locavores. They made sure their kitchen prepared food mostly obtained from local sources.
Idea #2: Install a Ferrari kitchen

So what kind of kitchen can handle the Romney clan, which includes five sons and 18 grandkids?
 
How about a kitchen that's roughly half the size of the average American house? And designed by the same firm that designs Ferraris?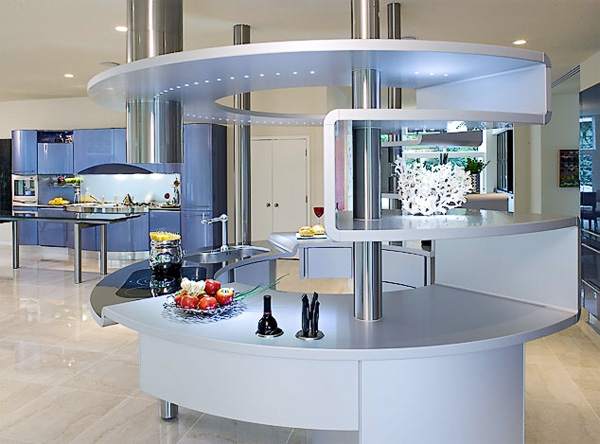 Credit: Snaidero USA
 
This colossal kitchen is 1,100 square feet and includes a comfy family room. The main food preparation area is smartly compact. Everything from the refrigerator to sink is within easy reach, which cuts down the time it takes to whip up big family meals.
 
No worries if you need to cook several roasts at the same time — there's a second kitchen just 20 feet away.
 


Fun idea: Here's a feature any presidential family could stand for — a floor made with Lincoln pennies. 

Idea #3: Digitize every surface

Soon, any glass surface can become a communication device, according to Corning, which makes the interactive Gorilla Glass that's already used on some tablets and smartphones. With a swipe of the finger, the entire first family could access their personal command centers anywhere in the home.

Can you imagine the leader of the free world reading an important communiqué off a wall in the bathroom?


 
The only drawback we see are fingerprints. The White House will need a lot of Windex.

High-tech tip: No worries if the White House or your house can't get that connected anytime soon. Samsung sells an LCD table that uses surface technology.  But we're just not sure if it's BlackBerry compatible, Mr. Obama.

Idea #4: Make more room for play

Since the Romneys have enough grandkids to fill a classroom, they'll need a way to keep the wee ones entertained. How about an indoor slide? We think something that connects Lincoln's bedroom to the basement bowling alley could be tons of fun.

Or how about furniture with a built-in element of fun that both adults and pre-teens can appreciate? We love the idea of each candidate's family having a "Spun" chair. Designed by Thomas Heathwick, each seat, like the election, is a wild ride.



Fun idea: Both families could have fun courting swing voters with the "Svvving," a customizable swing chair that makes sitting a blast.

Idea #5: Personalize the movie theatre

We recently caught a glimpse of the White House family theater, and while it's nice — it's a little boring. Especially when you can have the room customized around your favorite movie, like "Pirates of the Caribbean" or Batman's bat cave.
 
Since Barack's favorite movie is "Casablanca" and Mitt's top flick is "O Brother, Where Art Thou?," we can just picture how imaginative this home renovation could be.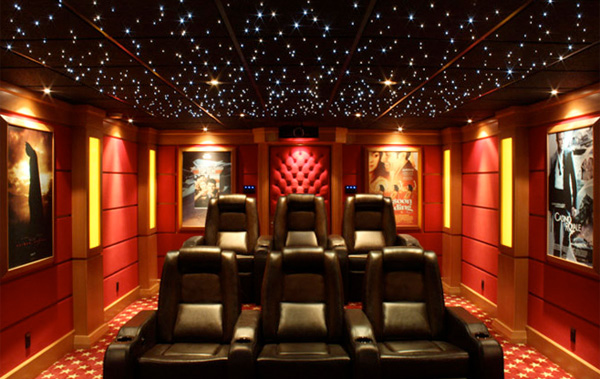 Credit: Elite Home Theater Seating
 
Fun fact: Dwight Eisenhower was probably the White House's biggest movie fan. He watched more than 200 westerns over two terms. More recently, George W. Bush was an Austin Powers fan, and has been known to raise his little finger to his lips in imitation of the characters Dr. Evil and Mini-Me.

Which remodeling ideas do you like? Do you have any presidential renovation ideas to add? Share your comments below.