Sure, living in shoebox-sized digs is a challenge. But for us metropolitanites, sacrificing square footage is the price we willingly pay for living in a city full of amenities.

My former bird cage was a whopping 200 square feet. I forfeited pots and pans just so I could store shoes in my single kitchen cabinet. I even rented a standard-sized closet at a storage facility that was across the street. There I kept a dismantled bike that I would put together twice a week to ride, a never-ending supply of toilet paper from Costco, and half of my clothes.

If only I'd known about these space-saving hacks, I wouldn't have rented a closet and I would've saved a bundle on takeout.

Solution: Look up instead of down.

Tip #1: You can save at least 10 square feet of valuable storage space by using your closet ceiling to store lightweight seasonal items like wrapping paper. The best part: Your hidden stash will be easy to reach and won't get tousled or torn.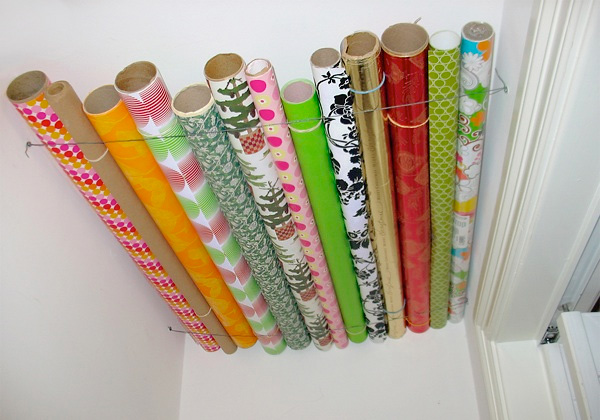 Image: Frank Farm
Tip #2: Note to shelf: If you have high ceilings, use them. Stash seasonal items, books, linens, and more over your bathroom, bedroom, or even front door. More potential storage.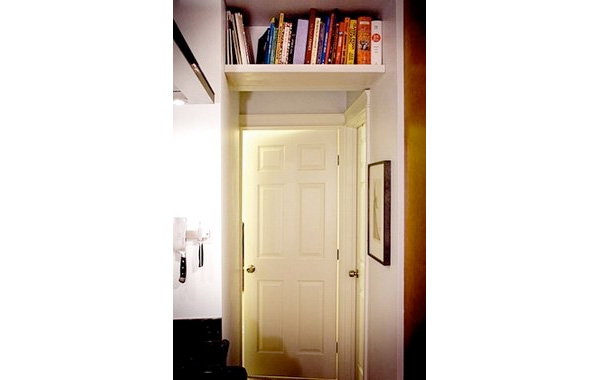 Image: Mike Mates 
Solution: Leave no surface untapped.

Tip #3: Free up your kitchen counter, cabinets, and drawers by using magnets, hooks, and clips to hang stuff. 
A refrigerator door can become home base for cooking utensils with the Endo magnet clip.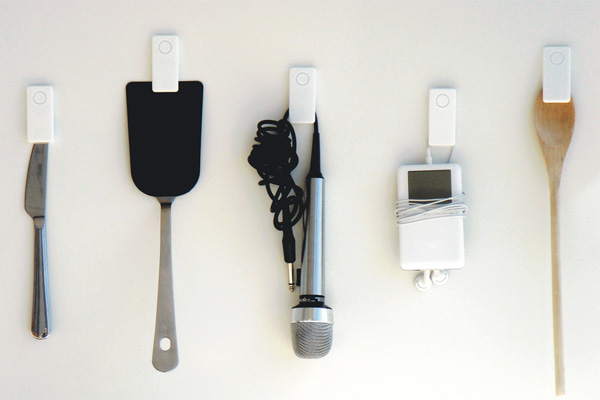 Image: TheEndo.com
An under-cabinet magnetic spice rack turns dead space into a useful place. You just have to build one with a few basic materials and tools.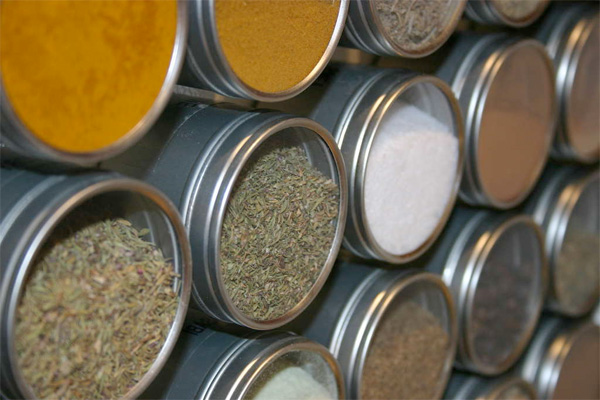 Image: Reese Lloyd

Solution: Make your stuff perform double duty.

Tip #4: Pretty decor can also have a utilitarian purpose. How about reimagining your dining room table as wall art or vice versa? Learn how to rig your own painting on Makezine.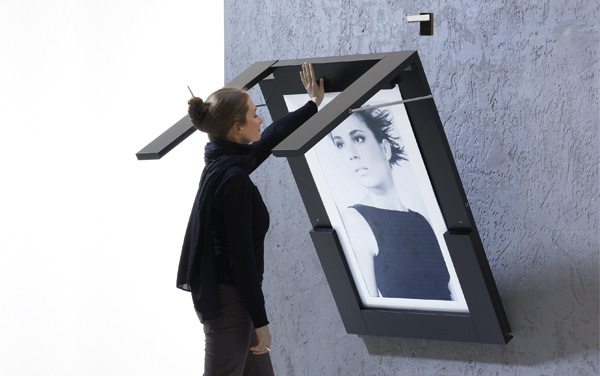 Image: Ivy Design / Verena Lang
Tip #5: Traditional beds are so early 2000s. You can free up plenty of space by making your bed disappear. The Moddi Bed is an IKEA hack that's more stylish — when it's stowed, it moonlights as wall art — and way cheaper than a conventional Murphy bed. Just purchase the instructions for $8 on Moddi's website and pick up a few parts from IKEA and your local hardware store.  

Solution: IKEA hacks for cheerful cats.

Tip #6: Rooming with a kitty? Then you know a happy cat is an industrious cat. Keep your pets out of trouble and even store a few books on this feline jungle gym built with parts from an IKEA bookcase.
Tip #7: No one would ever suspect this hacked Stolmen drawer setconcealed a cat box — unless it smelled.
Image: IkeaHacker
Solution: Divide and compartmentalize.

Tip #8: Need to split a room in two but you can't build a wall? A freestanding wardrobe closet can easily double as a room divider — and oh, did we mention it's pretty darn arty, too?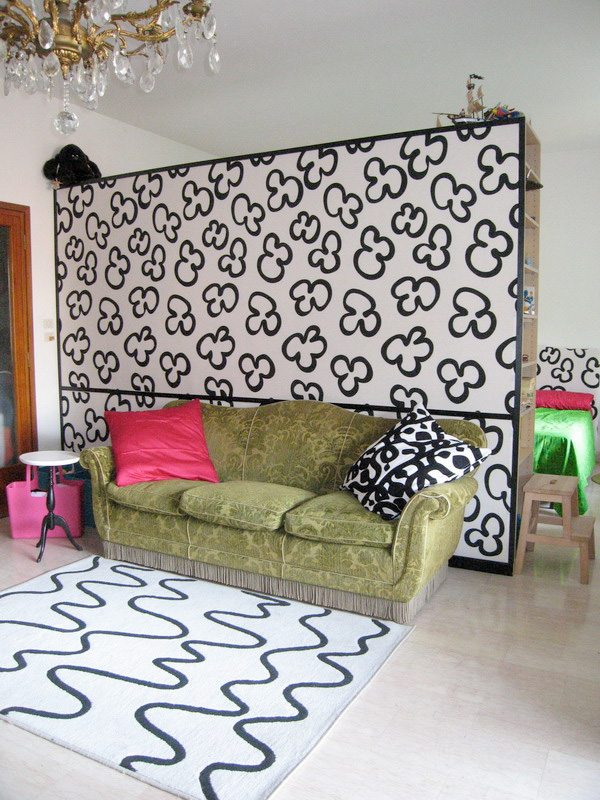 Image: Groovy Elisa
Tip #9: You can create infinite spaces even with only 260 square feet. What modern convenience isn't neatly tucked away in this small abode? It's kind of like living in a pop-up book.
Small, smaller, smallest
I thought my 200-square-foot apartment was cramped. Then I got a gander of how people live in apartments that aren't much bigger than a jail cell.

175 square feet:
90 square feet:
78 square feet:


How small would you be willing to go? And why?
This content series is in partnership with smartwater. Good taste travels well.