A slow-draining guest bathtub, a squeaky linen closet door: Fixing routine household issues is très boring when you've got sexier projects on your mind, like building a kitchen that would make Ina Garten jealous.
Over time, though, those everyday annoyances will get. on. your. nerves. That's why we rounded up 11 clever fixes for the tasks that float to the bottom of most homeowners' to-do lists. You can knock them out in a single weekend and still have plenty of time to get back to looking up remodeling ideas on Pinterest when you're done.
1. Remove Shower Drain Gunk with a Zip Tie
Retrieve a wig's worth of hair by connecting three or four zip ties and notching them every half inch with a pair of scissors. Remove the drain catch and feed the chain into the drain. Swivel it around to catch as much clog-causing hair as possible, pull out, remove gunk, and repeat as necessary. Rinse off the makeshift chain and stash it for your next clog. In the meantime, use a drain plug to catch some of the hair.
2. Un-Stick Door Locks
Artfully wiggling your garage key works for getting to your lawnmower, but it won't do in case of an emergency. Save yourself a trip to the home center for powdered graphite lubricant and DIY your own to oil up tumbler locks.
Twist a mechanical pencil or whittle away a traditional pencil's wood to expose a few inches of graphite. Slip the exposed graphite into the sticky lock. You can force it if needed, as it will become powder anyway. Slide the key in and out to break up the graphite and turn it in the lock cylinder to lube it for loose unlocking.
3. Refinish Cruddy Bathroom Fixtures with Spray Paint
No matter how much you scrub, those polished metal fixtures that were supposed to look shiny and clean all the time just don't. Most of the time, they just look gross. That's why interior designer Lara Fishman of Storm Interiors in Los Angeles warns clients that polished metal can be tough to maintain. They're magnets for dirt and fingerprints.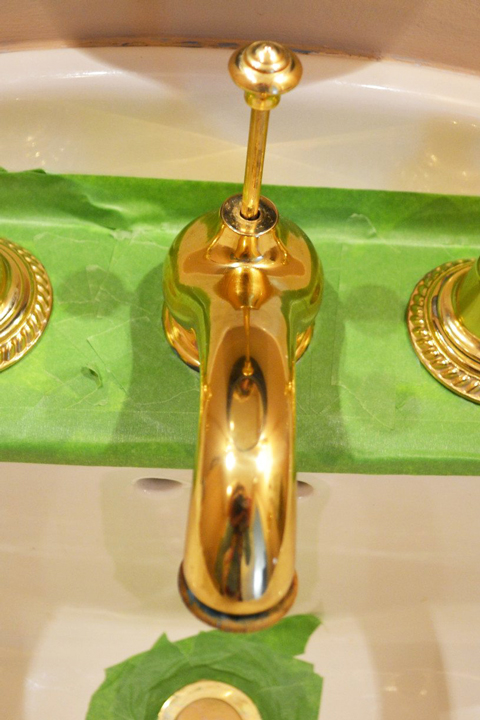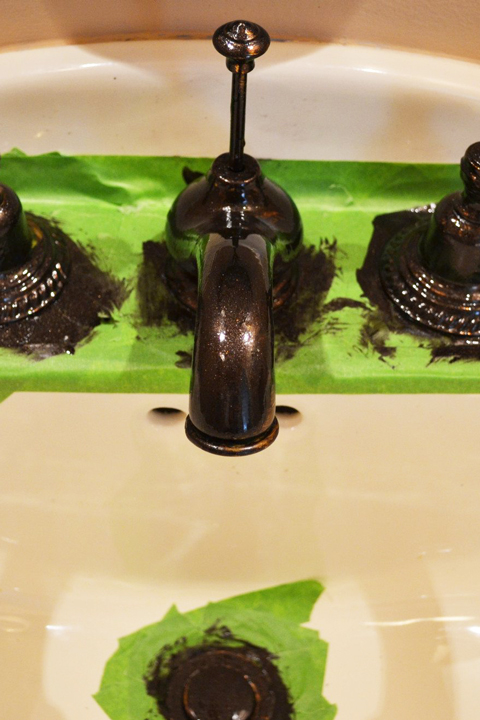 But if they work fine, replacing them is a waste of landfill space. So create your own do-over and spray paint them with a coat of matte, metallic paint. It's easier than you think. Simply remove them from your bathroom sink, spread them out on a protected surface, and give them a sharp new coat of primer and the color of your choice.
4. Stop a Spewing Shower Head with White Vinegar
Your hair looking a little flat after a shower? Not able to rinse out all that deep conditioner? Could be the spray isn't forceful or targeted enough because of sediment build-up in your showerhead. Fill a medium-sized freezer bag halfway with white vinegar and submerge your shower head in it. Wrap a thick rubber band around the bag to secure it to the shower head and leave it overnight. In the morning, remove the bag and let the shower run at least two minutes before showering (so you won't smell like vinegar).
5. Silence Noisy Hinges with Olive Oil
Or grease. Seriously. Skip the commercial lubricants, which, according to internet lore, may or may not be the cause of your door's horror movie sound effects. The point is, your hinges need lubricating. And the oils in your kitchen will do the job just as well, and probably better. Olive oil, veg oil, coconut oil, etc. Just be careful to clean first, and don't overdo it. Leaving excess oil on a dirty surface can make the oil turn rancid.
6. Smooth Out Beaten-Up Wood Trim with Nail Polish
A nick on a gorgeous, shellac-ed windowsill that's original to your 1955 bungalow may go unnoticed for now, but it'll grow worse over time. Grab a bottle of clear nail polish topcoat and fill in the wood craters for an even surface. Let it dry completely and gently even out any resulting bumps with fine sandpaper.
7. Clean Gutters Without a Ladder
Clearing out the gutters gets a (deserved) bad rap for being a total pain. Cindy Stumpo, founder of C. Stumpo Development Inc. and an expert featured on HGTV's "Tough as Nails," has hacked the annoying task. She attaches a long PVC pipe to a leaf blower to avoid hauling out the ladder. Genius!
8. Fix a Vinyl or Linoleum Floor Tear with a Hair Dryer
The oddly placed floor mat hasn't fooled anyone since you accidentally tore up a spot or two on your linoleum floor when you dragged in that (fabulous!) flea-market hutch find. Don't fret, just pull out your hair dryer. Use the warm air to stretch out the material and reattach it to the subfloor as the glue melts. (Don't worry. The material is malleable enough to stretch without causing burns to the skin.)
9. Silence Squeaky Floorboards with Talcum Powder
The spot in the hallway you've trained yourself to avoid is actually a super simple low-maintenance fix. Sprinkle talcum powder over the trouble boards, then sweep the powder into the cracks between the boards with a makeup brush. Because it's actually moisture that causes the creaks (who knew?), and the powder will soak it right up.
10. Stretch Out Light Bulb Switches with LEDs
You'd rather endure a dark driveway for weeks than go through the hassle of dragging out a ladder to reach the security light. Sean Dore, owner of Mr. Electric of Baton Rouge, La., says invest in LEDs already. You'll get bright light and not have to change them for years and years!
11. Stash Paint Samples for Quick Touch-Ups
Those wall scuffs from the backs of your chairs, furniture rearrangements, and trying to cram a dining room table through a doorway without taking it apart first give your walls a sad, dingy look. Forgo the drop cloth and white overalls for big paint jobs by stealing this trick from Monica Mangin, DIY expert and host of the new Lowe's original series "The Weekender": Keep small containers of your paint colors and a small brush handy. Covering up knicks and dings will take five minutes flat!
Related: 7 Things You Should Paint Instead of Replace to Save Money