Here's some free DIY advice: Never throw out an old window frame!

After I pitched the one I stored in my garage for three years, I found a bunch of things I could have made with it — a garden cold frame, a solar heater for small spaces, and now, the eye-popping vertical garden featured in Barb Camp's Second Chance To Dream blog.

Hey, before I forget, I'd love to see how you've repurposed old window frames. Use the comments section below, and if you have any pictures, please share those, too.
(By the way, here are some more great ideas for using salvaged materials in your home.)

Vertical Garden Framework

Now back to Barb's vertical garden, which she made from a window frame she picked up for $5. And it took all of two hours.

Here's what she did.
Staple hardware "cloth" (it's really screen) to the inside of the frame.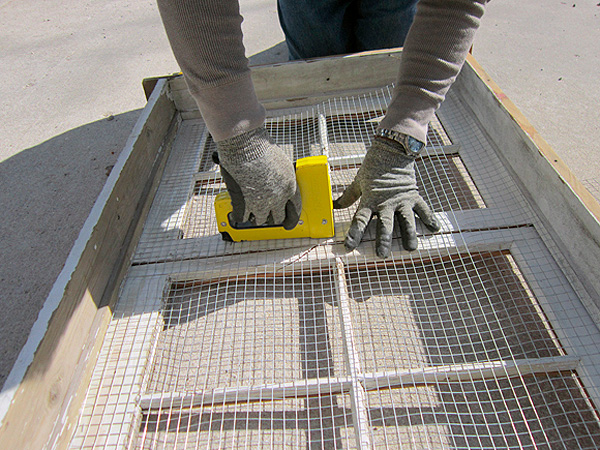 Cut a solid back to fit the frame, and nail it on. Barb used some leftover wainscoting, but you could use plywood or whatever wood you have lying around.
Drill drainage holes in the wood.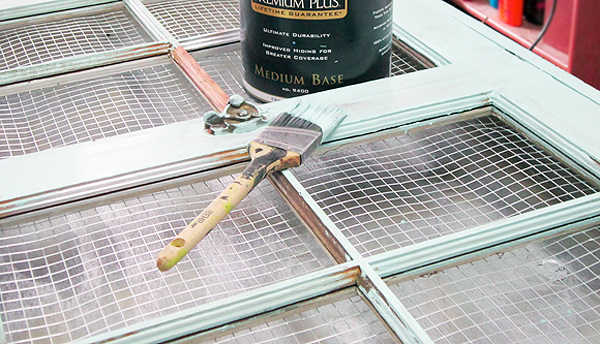 Lay the frame flat, and fill it with soil. Be gentle so you don't tear the screen.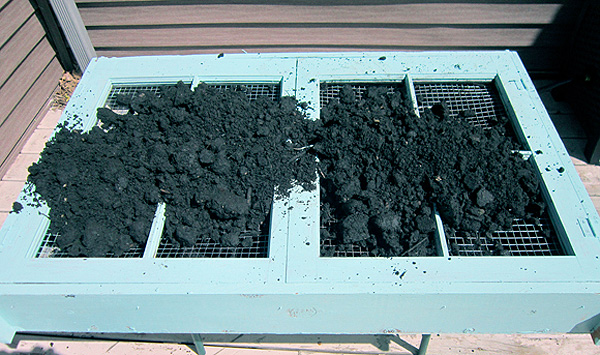 Plant succulents by gently poking them through the screen into the soil.
Let the window frame garden grow flat for 4 weeks until the plants take root. Once they're rooted, they'll hold the soil in place and you can stand the frame up on edge.
Succulents: The Perfect Plants

Barb loves succulents because they need little water, no pruning, and grow in many colors and shapes.

What she doesn't like is paying money for the little plants. She filled her frame mostly with succulents she found in her rock garden and begged from her mother in Florida. But the frame needed a lot of plants, so she finally broke down and paid $10 for a few plants to fill out her vertical garden.

But Barb wants you to get them for free, or at least for less. Here's how:
Post a "searching for succulents" ad on Craigslist or your local Freecycle.
Hit up local library plant sales.
Swap plants with friends.
Low-maintenance plants are high on every gardener's list. We've got some real beauties featured in our slideshow on drought-resistant plants.

Here's What it Cost

Window: $5
Hardware cloth: $12 (with lots left over)
Soil: $4
Plants: $10

A Lesson Learned

A wood window frame filled with soil and plants is darn heavy. In the future, Barb says she'll search for a way to make it lighter. Maybe she could replace the wood backing with a lighter sheet metal.

Do you have any ideas how you could lighten this vertical garden? Please share.

Also, check out the other stories in our Perk Up Your Patio series: A Pretty Pergola Goes Up in Only 14 Hours and Turning Mason Jars into a Creative Light Fixture. Then, vote for your favorite.

See our other amazing projects series, including our laundry room redo ideas, our fabulous pantry projects, and these delightful stairway makeovers.

Send us your outdoor projects and tips. Include them in the comments section.