Designing a kitchen or bathroom is one of those things I tend to geek out over — choosing the right tile, paint colors, and, of course, there's my obsession with butcher block counters. But some features are the kinds of things I don't realize I wish I had until I see them in action in a real home.
I'm not talking about guitar-shaped toilet seats or movie-themed showerheads. Rather it's those modern and stylish additions that randomly pop up on my radar and scream "dream kitchen" or "the bathroom I probably would never leave." (On second thought, that sounds more like a bad restaurant review.)
Even though I've gotten through most of my current home's kitchen renovations, I never really intended on making my first home the one I'll live in forever. So, if I ever find myself on a new house hunt (which, who knows, could be in just a few short years!), these are the top features that have now made it on my wish list that weren't there before.
#1 Soft-Closing Drawers Instead of Lower Cabinets
When I remodeled my kitchen, I knew it would be way beyond my budget to install new cabinets; painting the existing ones was pretty much my best option. But should I ever move into a house where I gut the cabinetry and install new, adding soft-closing drawers below the counter seems like the smart choice.
Not only does it nix the potential to injure myself on a half-closed drawer (I've already got enough mysterious leg bruises, thank you), but I prefer the accessibility of drawers for things like pots and pans instead of digging through a cabinet.
For the same reasons, I also like drawers for bathroom renovations. It's a great use of hidden storage space, like if you can add one to a toe-kick near the floor.
Related: Smarter Ways to Use Your Kitchen Cabinets and Drawers
#2 Fingerprint- and Spot-Resistant Everything
Finishes like stainless steel, chrome, brass, and brushed gold have been extremely popular over the last 10 years. But when it comes to shopping for surfaces I use several times a day, I think it's important to put more thought into its function too. So, for my next house or next home remodel, I know I'll be paying a lot more attention to finishes that are specifically labeled as spot or fingerprint resistant.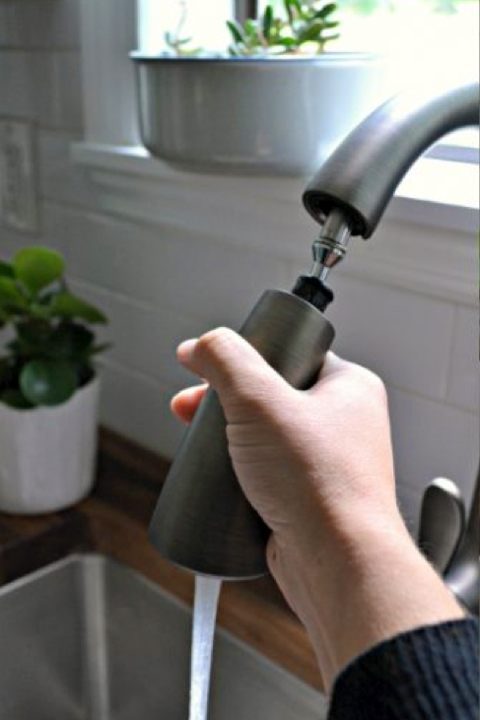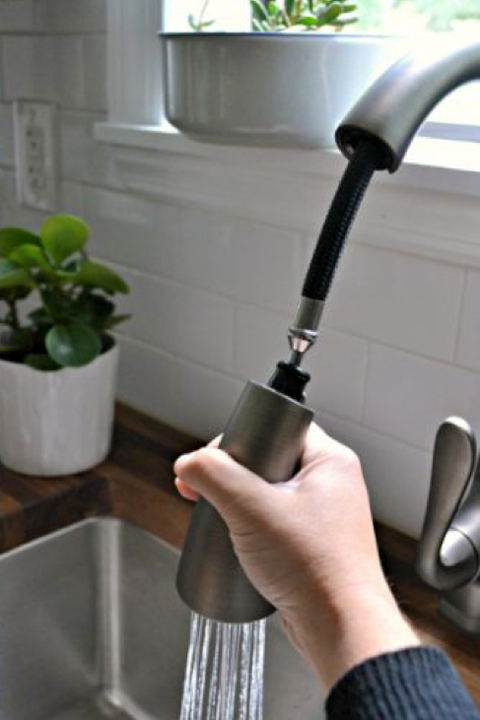 Image: The Ugly Duckling House
When I installed my faucet, one of the nifty features about the finish was that it was a new color called slate that was supposed to resist fingerprints and water spots. While it seems to differ by manufacturer as to the name of this type of finish, the color appears to be not quite stainless, but not quite nickel, either — it's some kind of in-between. Yet, it still works with the other appliances I've already put in.
More and more companies seem to be offering similar spotless finishes on their newer appliances and faucets, so I hope it's a long-term trend I can take advantage of when I need to decorate a new kitchen. I can see this finish being especially useful for things like bathroom faucet handles, too. They get splattered with soap, toothpaste, etc., the most.
#3 Bluetooth-Enabled or Voice-Activated Devices
Bluetooth speakers aren't exactly a novel concept, but they're also (IMO) easily forgotten when designing. It absolutely makes sense to incorporate quality speakers into the rooms where you listen to music the most.

I installed a Bluetooth speaker/fan/ceiling light in my guest bathroom a while back, and while it's awesome for singing (loudly) in the shower and provides great sound quality, I'd prefer it have one improvement: I'd love it if it used a voice system like Alexa (such as the Echo or Echo Dot) or Google Home instead of a remote.
The remote is useless when I'm all soaped up in the shower, and I've found that using a voice-activated speaker system is incredibly handy (pun intended?) when I'm cooking in the kitchen. I just added an Amazon Echo Dot to the kitchen (see picture below), and it has made cooking and doing dishes a far more enjoyable activity!
As time goes on, I imagine there'll be more opportunities to mount or include such an item in a home's design, rather than have it as a separate item on a counter surface (similar to how USB chargers are being added to outlets and wireless charging pads are being incorporated into furniture).
#4 Deep, Single-Basin Sinks
I have this feature in my current kitchen, and when I daydream about a future kitchen, the sink stays the same! I spent a long time debating this when I picked out my sink, and I still LOVE that mine is really deep and has only one basin. It makes it really easy to fill pots and clean cookie sheets without having to play Jenga with other things I'm washing. I also think it makes it easier to keep clean — it just takes one simple sweep.
Once I start going down the rabbit hole of things to splurge on next time, the list tends to grow insanely fast, but it's nice to take a break from the tedium of scrubbing my outdoor patio to daydream every once in awhile.
Related: How to Decide if a Single or Double Kitchen Sink is Right for You