Simple, elegant, and livable were the words House Beautiful tossed around to describe its dream kitchen installation at Rockefeller Center in NYC.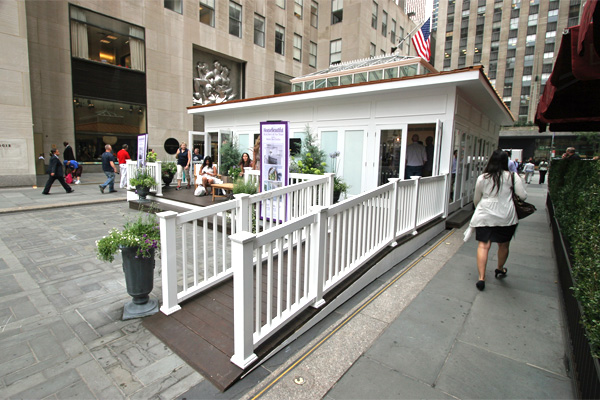 We couldn't have summed it up better. Here's a breakdown of our five favorite features spotted at the event.

1. Whirlpool White Ice Collection

White is the new stainless when it comes to kitchen appliances. Whirlpool's new line of freestanding and built-in appliances puts a contemporary spin on white with elegant sheen and sleek silver accents. The best part: White Ice is much easier to clean than its steel predecessor; plus, white stuff never goes out of style.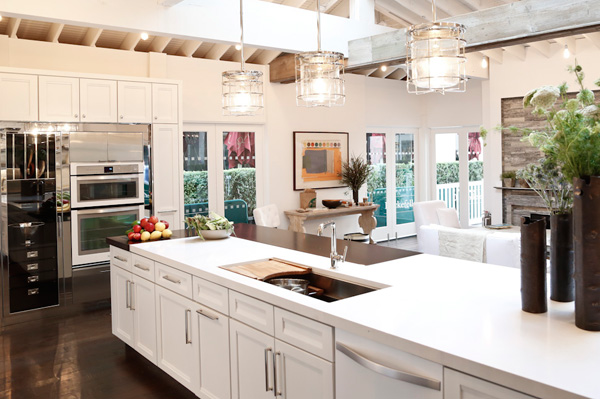 2. Elegant hardware

KraftMaid mixed fun with function by adding a little bling in the form of hardware to their kitchen cabinetry. Their glass-and-nickel cabinet knobs were the final touch that complimented the White Ice appliances.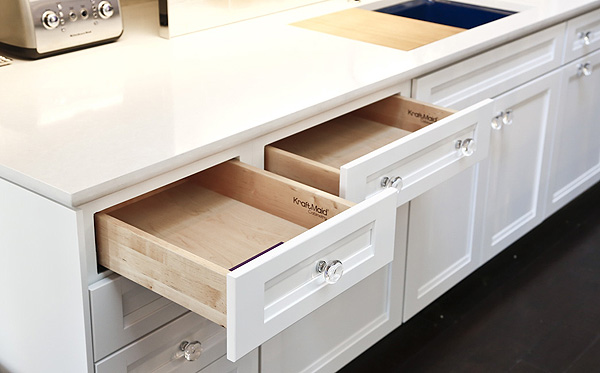 3. CoreGuard Sink Base

We love anything that takes care of your home improvement investment. This special polymer mat protects your kitchen cabinetry from under-the-sink spills and leaks. Plus, it's a snap to clean and promises to stay beautiful and stain-free.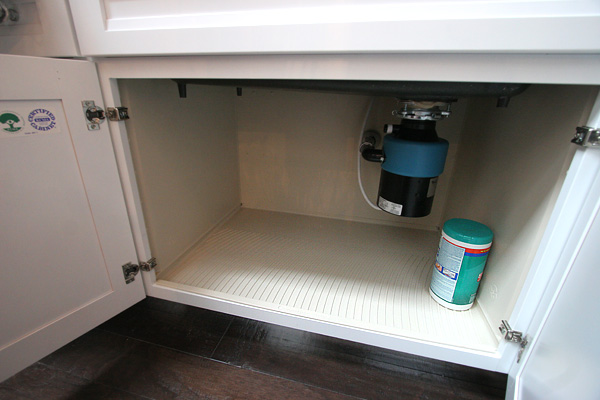 4. Whisper Touch Systems

Silence truly is golden. This is a quiet hinge-and-drawer system that eliminates those annoying little sounds associated with the opening and closing of cabinet doors or drawers.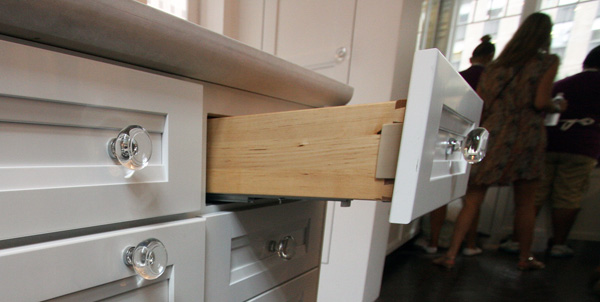 5. Secret storage space

Inconspicuous storage like this spice rack or pull-out pantry closet will keep countertops clutter-free.