Your house is going to get smarter, cheaper, more energy efficient, and way cooler-looking.

How so, you ask? With amazing-yet-practical features such as:
Interior walls built as storage units that keep interiors free of clutter.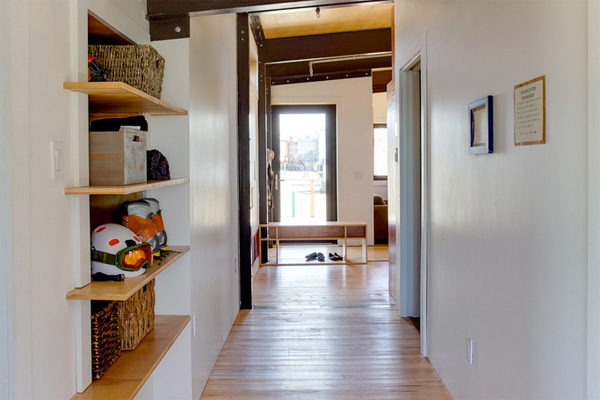 Image: Jason Flakes / U.S. Department of Energy Solar Decathlon
A bathroom that doubles as a weather shelter where you can wait out a tornado or hurricane.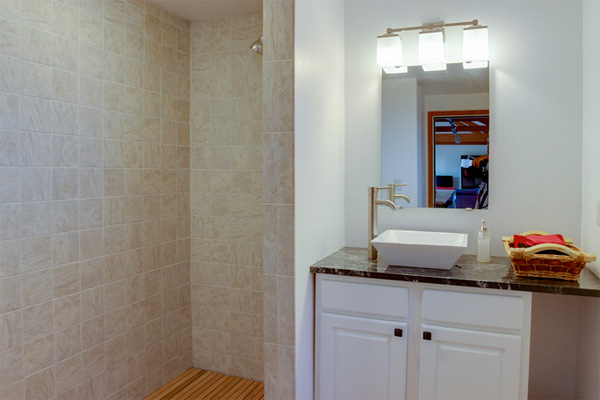 Image: Jason Flakes / U.S. Department of Energy Solar Decathlon
Shade screens made of solar PV panels that generate enough electricity to completely power your house.
All this good stuff comes courtesy of the October Solar Decathlon, a biennial event that brings together collegiate teams brimming with some of the brightest minds in the world of homebuilding. Their goal: build experimental houses full of ideas with real marketplace potential.

Using readily available, off-the-shelf materials and technology, some 20 teams try to outdo each other by creating houses that sip energy, conserve water, have low environmental impact, and are beautifully designed inside and out.

Best of all: They're not expensive. Points are awarded for affordability, and several of the homes can be built for less than $250,000.

Our Favorite Takeaways

Here are the features that really spoke to our love for energy efficiency, livability, sustainability, and value-added function:

A money-saving shower. A heat-recovering shower tray captures warmth from hot water before it goes down the drain, helping to reduce hot-water energy costs by about 30%.

Solar panels that don't just sit there. Shade screens made with solar PV panels slide out over patios to provide summer shade, then roll back over the roof to allow solar gain during the cooler months, all the while generating enough electricity to completely power your house.

A built-in doctor. A health-monitoring system with floor-integrated sensors and wristband monitors calculates body mass index and helps monitor blood pressure and other health factors, integrating holistic health into the home environment. It's ideal for seniors or those with chronic health problems.

Edible interiors. Indoor landscaping with edible plants, living walls, and cutting gardens bring the outdoors inside. When combined with accessibility and universal design features, interior landscaping creates an especially healthy, healing environment for war vets and those with disabilities.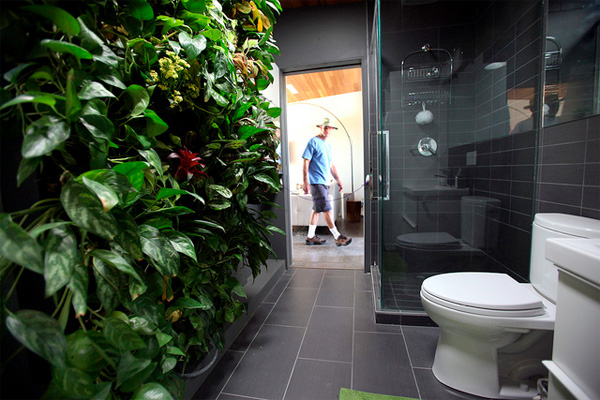 Image: Stefano Paltera / U.S. Department of Energy Solar Decathlon
Old, but good, wood. Rustic reclaimed wood siding isn't for everybody, but it's cheap and oh-so sustainable. Many of the houses used reclaimed wood for exterior and interior paneling.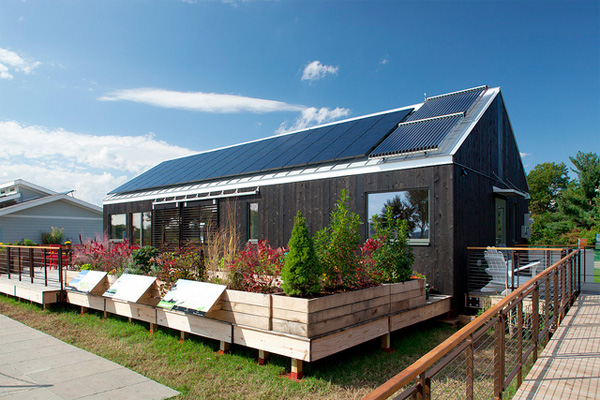 Image: Jim Tetro / U.S. Department of Energy Solar Decathlon

Smartypants insulation. Phase-change materials (PCMs) shift between solid and liquid forms, absorbing and releasing large amounts of heat. In houses, they'll stabilize interior temperatures and lessen the work load — and energy costs — of your HVAC systems. They come in thin mats that are installed between walls studs and cost about $3/sq. ft. PCMs save up to 40% of annual heating and cooling costs and pay back in about five years.

How Do the Ideas Become Reality?

The Decathlon, which is sponsored by the U.S. Department of Energy, attracts builders such as California-based Pardee Homes, which comes to glean innovative ideas for their green-built houses.

And the Winner Is…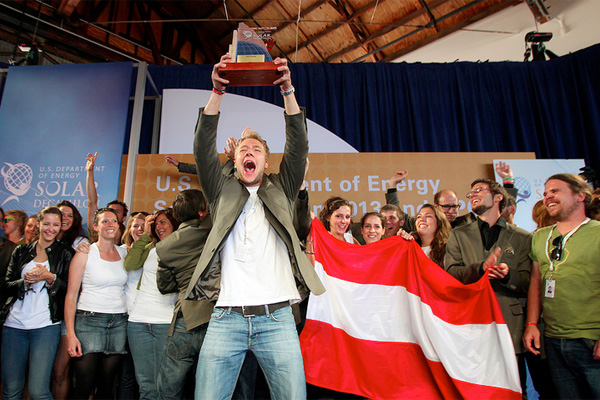 Image: Stefano Paltera / U.S. Department of Energy Solar Decathlon

Team Austria from Vienna University of Technology was named the overall winner of the U.S. Department of Energy's 2013 Solar Decathlon.

Ninety-three percent of the modern, elegant house is built with sustainable wood, including the cellulose insulation. The home's most impressive-looking feature is the loose, exterior shade curtain made from tough, military-grade fabric that defrays solar heat gain with a touch of panache.

Like all the entrants in this year's Decathlon, the Austrian home features a solar PV system, ensuring that the house generates more electricity than it uses. And that's cost-saving music to our ears.

Related: The Real Story on Energy Efficiency and What You Can Do to Take Back Your Bills