Over the next few weeks, Curbly's Bruno Bornsztein blogs here on HouseLogic about transforming the drafty, century-old Dutch Colonial he and his wife recently purchased into an energy–efficient home fit to welcome their second baby. Comment on this post to be entered to win a $100 gift card. And read the giveaway rules.

We walked into the house at 4:30 p.m. on a cold, dark December afternoon.

The real estate agent fiddled with the lock box for a moment, then cracked open the front door. We kicked off our shoes and stepped in. The floors were cold like a skating rink. We left our overcoats on. The place smelled empty.

"One sec," the agent said. "Let me get the lights."

Click. Nothing. Click. Footsteps. A different switch. Click. Nothing. A pause. More footsteps. "Maybe it's this one." Nothing.

And so began our first experience with the house that was to become our new home. No heat. No lights.

The funny thing is, we weren't even looking for a house. We were getting along just fine in our three-bedroom, one-bath; the one we've put so much work into fixing up over the last 10 years. But Alicia is pregnant (expecting in July), and we were thinking about trading up to larger house with more space for our growing family. Plus, for a while it had become a bit of a hobby to keep an eye on the neighborhood listings.

Our new house had caught my eye several times before (on our frequent neighborhood walks, houses are a common conversation topic). With a bright red door and an unusual curved front roof, I remember saying — years ago — that it could be great if someone would take the time to make it so.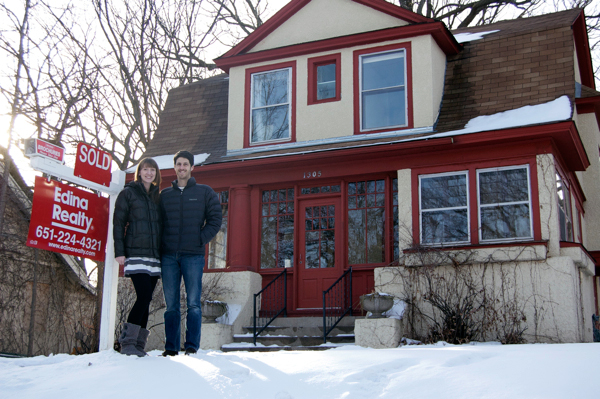 And it had been on the market for months! My sister, who was also looking for a house in the neighborhood, had actually walked through it …  and hated it. It was a dump, she said. Trashed.

But finally, in December, on impulse, I called up the listing agent and asked if we could check it out. Alicia humored me, no doubt taking note of the inconvenience in her little book of "Things Bruno Owes Me For."

Despite the cold floors and the near-darkness (we actually used cell phone lights until we finally found the one fixture that worked) and the obvious years of neglect, I noticed my heart beating fast, as though I'd just jogged around the block. So when I had that feeling in my chest, I knew we were on to something.

All signs pointed to no; it was too much work.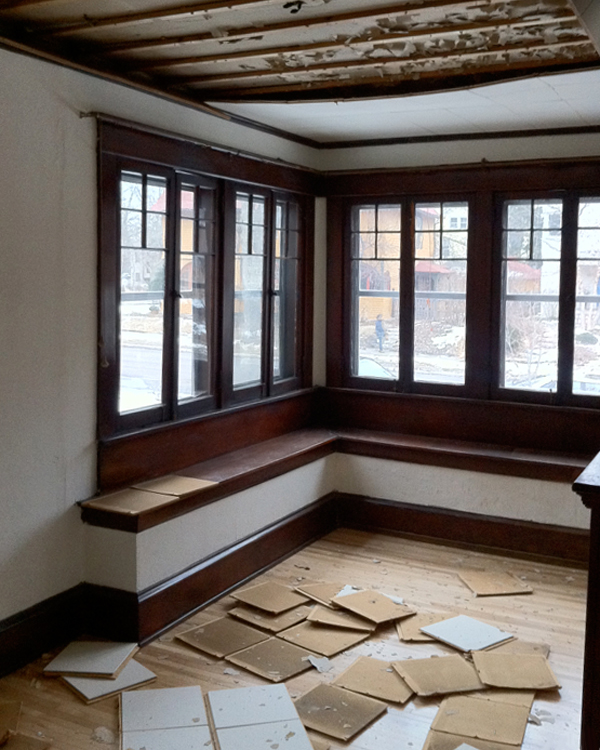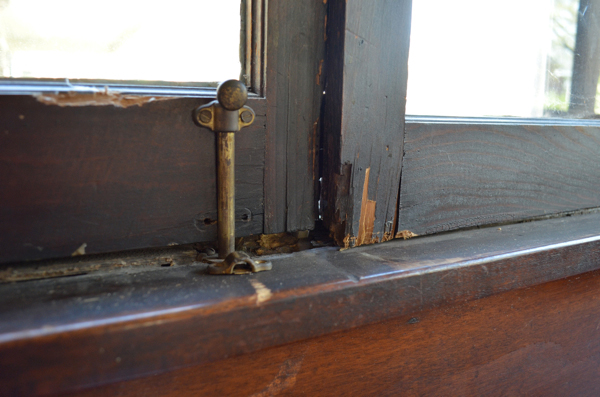 The electrical system was flawed (to say the least).
You could feel the cold winter air drafting in through the rotted window sashes.
It smelled of cat, and old people, and possibly mice.
How could we handle a total house remodel, a toddler, and a new baby all at once?

We left the house and drove the few blocks home without saying much. I looked at my wife and said, "So, what do you think?"

"I like it," she said.

My heart thumped again. All married people eventually realize there are occasional moments of magic that impress on you how much you love your partner. This was one of them.

"Me too," I said, grateful I'd chosen to marry someone who's always up for a big adventure and sees the potential in things, even when most people don't.

Two months, and hundreds of details later, we had the keys in hand. It was February then; an unseasonably warm, bright afternoon. We walked over to the house and let ourselves in. No need for lights this time; the place was filled with beautiful, long, afternoon sunshine.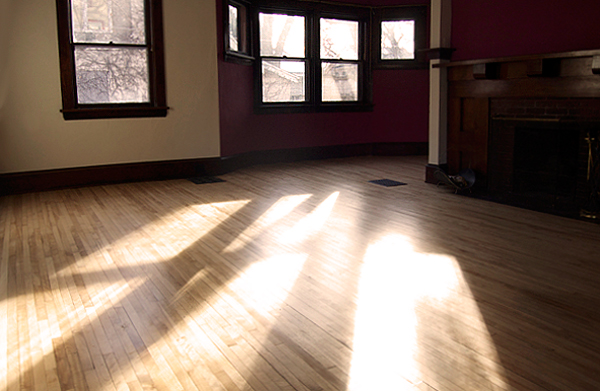 Now you could see the elegant beamed ceilings, the matching original hardware on every door, the sharp, straight, untouched woodwork throughout the house.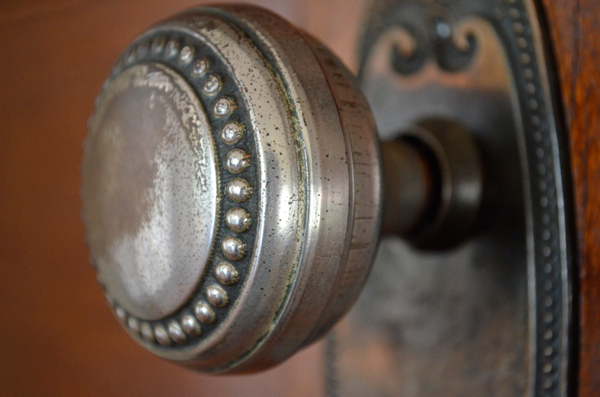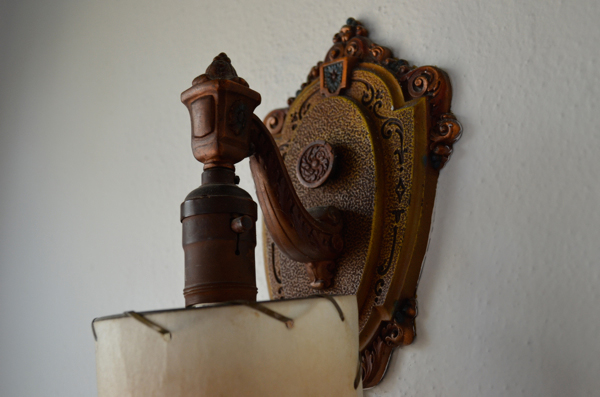 As our daughter Ayla explored upstairs, exclaiming over discoveries, we knew we'd made the right choice.

We're in for a world of work, but that doesn't bother us.  Our first project, and what we'll be focusing on in our blog series over the next few weeks, is to improve the home's energy efficiency by:
Because in houses, as in life, there are times when the lights won't turn on, and things don't look that great. But you have stop, take a minute, and imagine what they'll look like when they do.

Because they will.

Now, enter our giveaway!
Leave a comment in the field below about your energy efficiency project.
Share photos and tips, or just say, "Hi."
Either way, by commenting you'll be entered to win $100 in our giveaway.
To be eligible for the drawing, your comment must be posted below by 11:59 p.m. central time on Sunday, May 27, 2012.