A little crafty thinking can give obsolete electronics and appliances a new lease on life instead of death in a landfill.
If you're a resourceful DIYer or an eco-minded shopper, check out these ingenious ideas that transform outdated objects into fresh new items.

A second life for appliances

1. Did you know the European Union has made it against the law to put working (or easily repaired) appliances and electronics in the trash? Instead they're cleaned up, repaired, and sold as affordable second-hand goods.

But they haven't given up on gadgets and appliances that appear beyond repair, either. 

To learn more, check out this video that details how old electronics are resold in the U.K., plus a proposal from product designer Gaspard Tiné-Berès on how to repurpose badly broken e-waste.
Short-Circuit from Re-Do-Studio on Vimeo.
If the video left you feeling inspired, check out these two DIY ideas that give new life to stuff you might have.

2. You can turn a broken coffee pot into a funky fishbowl.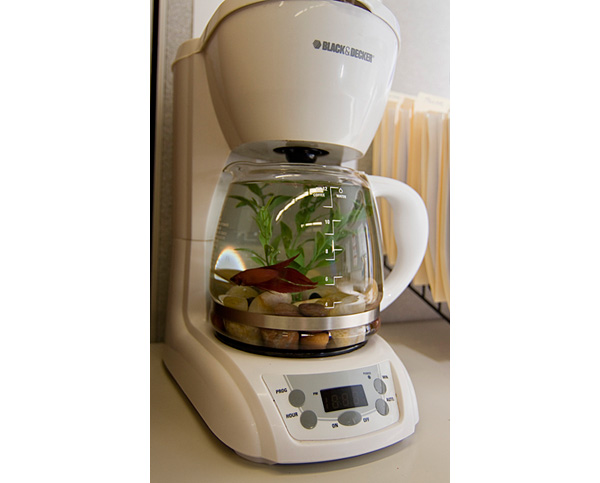 Credit: Mosby Building Arts
3. Or if you're stuck with an old blender, consider turning it into a tabletop lamp.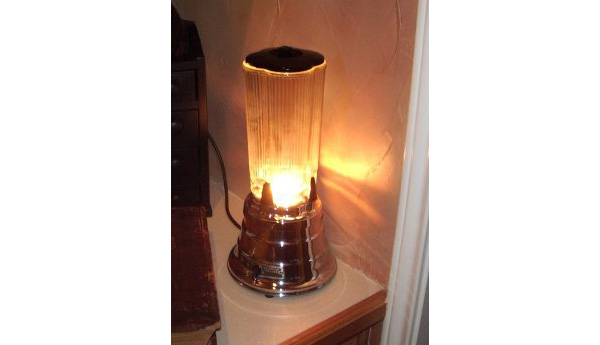 Credit: John Ownby
Pet projects

If you're looking for a few creature comforts, check out these two designs.

4. The Mac cat bed by AtomicAttic upcycles original iMacs into cozy kitty beds. Each cat crash pad comes with a fluffy cushion that includes a removable washable slipcover.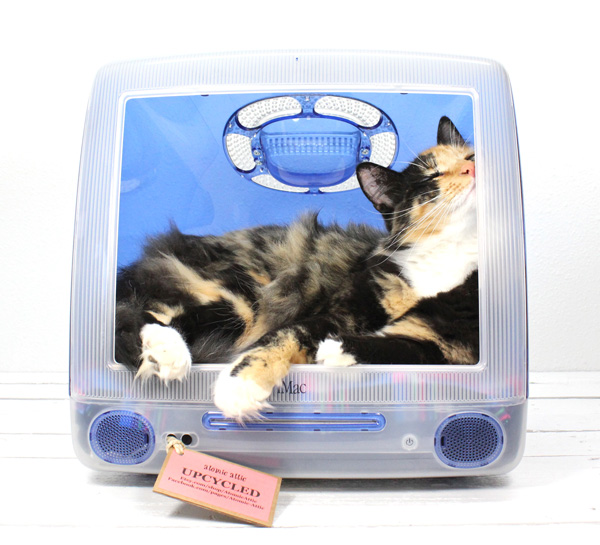 Credit: Atomic Attic
5. For pet parents who forget to feed Fido or Mittens on time, see the top of this post for an automatic kibble dispenser made from an old VCR.

You'll need a little electronics know-how to execute this project. Peruse the instructions at MakeProjects.com.

Gaming consoles get a grown-up makeover

GreenCub gives old gaming equipment the adult treatment by repurposing them into geeky desk caddies.

6. Shown here is an organizer made from an old GameCube controller. It can store pens and paper clips, plus it includes a 3-ft. extension cable for your computing convenience.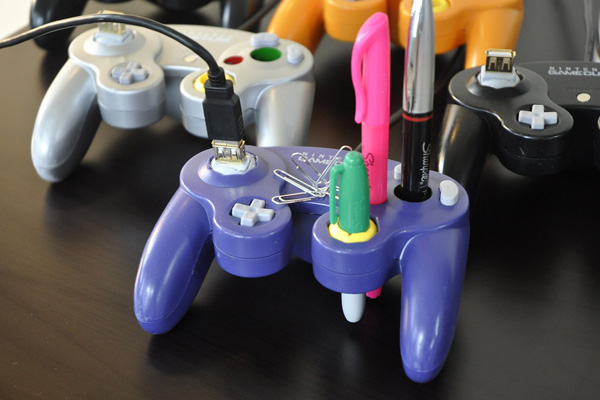 Credit: GreenCub

An idea that might be music to your ears

So what can you do with an abundance of vintage vacuums, mixers, and washers? Turn them all into your own personal orchestra.

7. The Blödes Orchester, which means "stupid orchestra," is an electronic band consisting of ancient appliances created by Michael Petermann, a German conductor and composer. You can decide whether this carefully choreographed spectacle is music or noise. 
Blödes Orchester from white tube on Vimeo.