"My house is me and I am it … It looks like all my dreams."

That's the key message in Daniel Manus Pinkwater's children's book, The Big Orange Splot, a book that delights my 6-year-old daughter. And me.

In fact, as I was reading the book with her yet again the other night, I realized how much it reinforces the core values we hold as home owners. Among them: Home ownership gives us the opportunity to make individual choices; diversity is central to a strong community; and you make your neighborhood special by being who are you are.

The story follows Mr. Plumbean, a home owner who personalizes his home's exterior to the ire of his neighbors.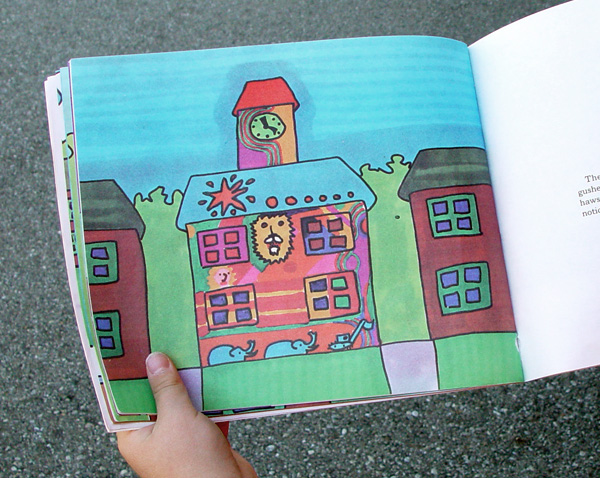 The neighbors eventually come around to Mr. Plumbean's way of thinking, and the once-plain street becomes a truly "neat street." Check out Mr. Plumbean's story read by kids with adorable New Zealand accents:
Although the book was first published in the early 1990s, its message is especially timely as thousands of REALTORS® take the case for home ownership to Washington today in support of millions of current and future home owners. Their message? To let Congress know, as it considers measures that could impede the improving housing market, that home ownership and what it represents — individual autonomy, family, wealth building — are fundamental to the American dream.

What does home mean to you? Have you ever pulled a Mr. Plumbean?