Curious about where Ryan Lochte, Gabby Douglas, and the rest of Team USA will hang their hats — and their medals — for the next two weeks? Take a look at the coolest amenities in London's Olympic Village:
The buildings that house the athletes' rooms are built around communal squares and courtyards, all of which include calming water features to soothe pre-competition nerves.
The buildings also feature rooftop gardens, which insulate well, lower air-conditioning costs, and last a long time.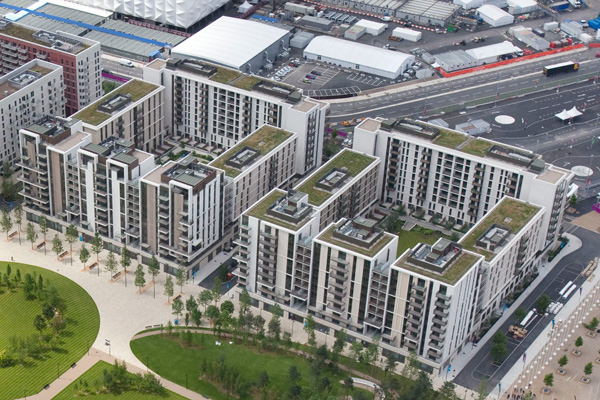 The rooms are modest, similar to college dorms, with two twin beds and a sitting area. There are no kitchens, although they'll be added later.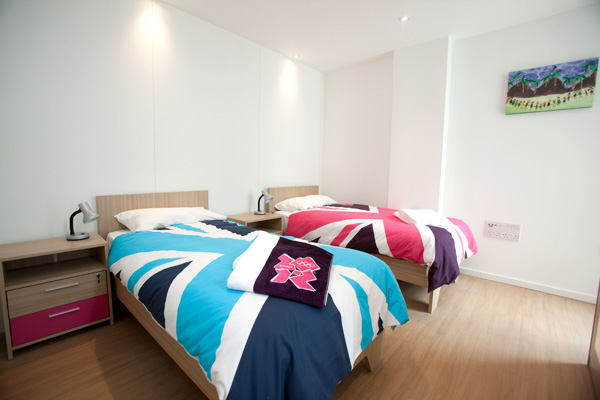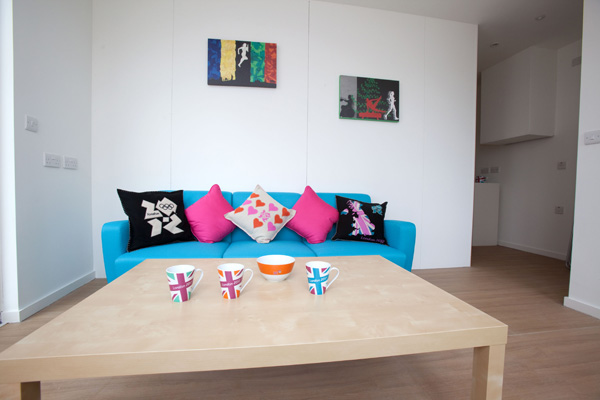 Some rooms have balconies.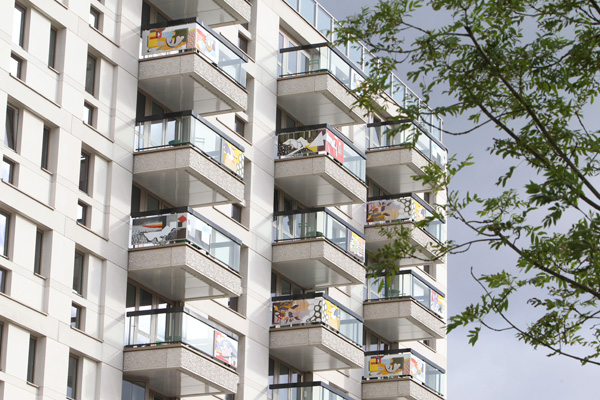 Instead of cooking in their rooms, athletes will eat in a 24-hour cafeteria that seats 5,000. It's equipped to serve around 60,000 meals per day, offering authentic cuisine from all over the world.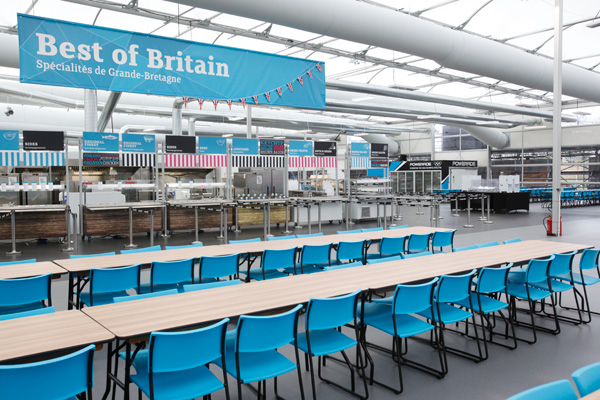 When it's time for bed, athletes will block out any outside light with blackout curtains — not only do they keep the rooms dark; they're useful for saving energy as well.
When it's time to party, they'll enjoy The Globe: A dry bar featuring pool tables, a private cinema, and a video gaming area. But don't expect a barkeep to be pulling pints — not all the athletes are of legal drinking age.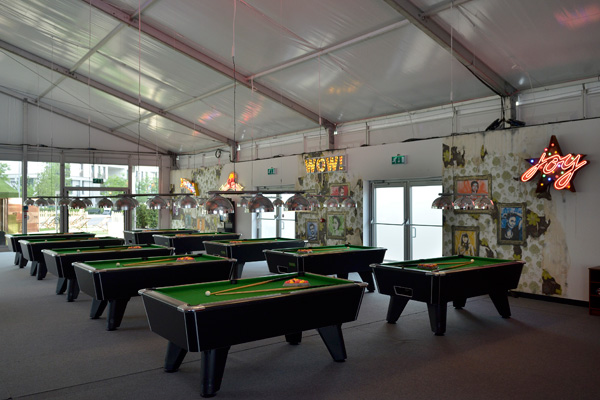 After the Closing Ceremonies, Olympic Village will be transformed into a multi-use community with nearly 3,000 apartment and townhouse homes, as well as shops and restaurants.

How will you watch the Olympics in your home?