To some housing visionaries, micro-housing promises a possible solution for affordable urban housing. So how come a 420-square-foot New York City co-op is on the market for $1 million?

That's $2,369 per square foot — 33% more than the average for SoHo ($1,600).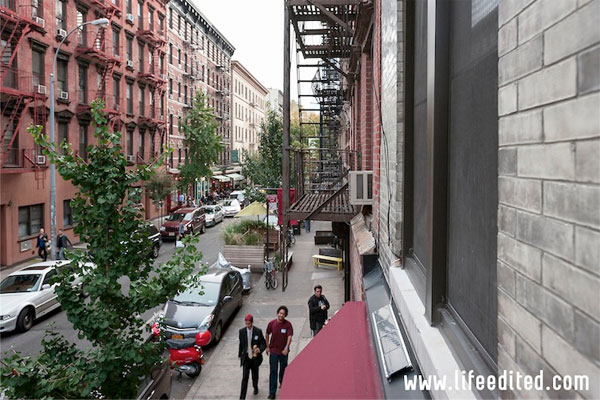 One reason it's pricey is because the owner, "Life Edited" founder Graham Hill, spent $365,000 on custom modifications, like a collapsible dining table that seats 10.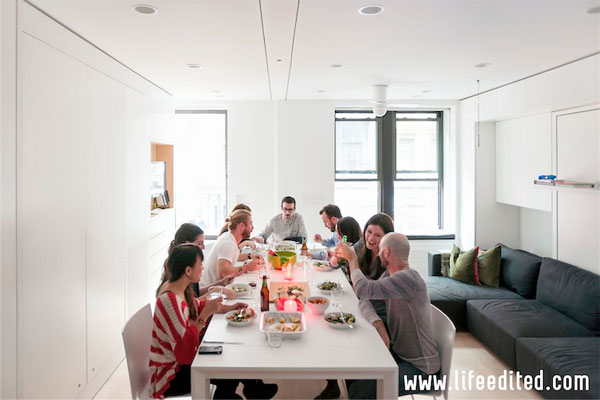 And a bathroom, with "double doors and heavy-duty insulation," that does double duty as a "meditation/phone room."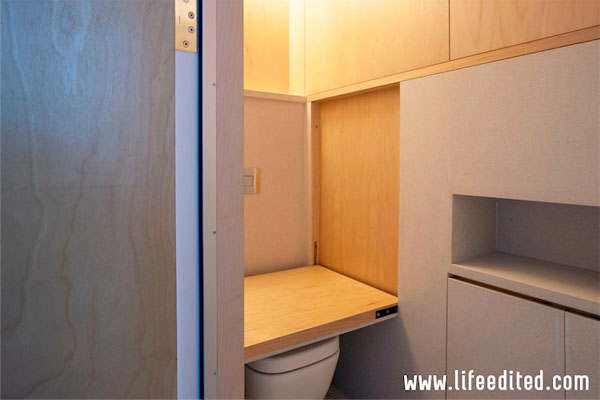 But expensive micro-housing isn't just an NYC phenomenon. It's popping up in Boston, San Francisco, Seattle, and elsewhere. A 278-square-foot condo in San Fran's SoMa neighborhood sold for $335,000 in 2014. That's 33% more than the area's average price per square foot.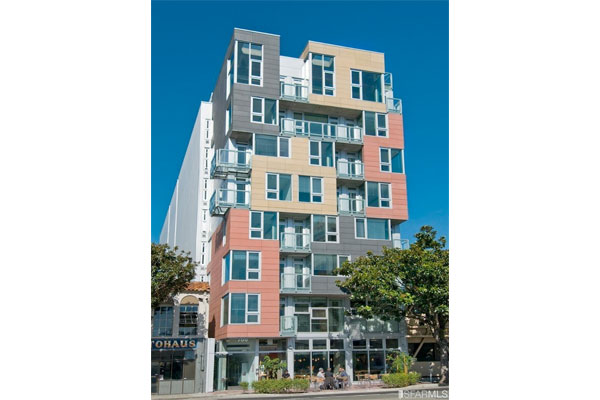 Still, micro-housing is well-intentioned. Hill of "Life Edited" renovated the NYC co-op to promote his message that you can "live large in small spaces [and] have a fulfilling life that allows you to live within your means financially and environmentally."

But is micro-living realistic? Sure, micro-rentals are often more affordable than larger spaces (a San Fran studio might rent for $2,500; a micro-unit for $1,600). But that's still pricey. In fact, some opponents say micro-housing is geared to the top 30% of earners (in particular, working singles), not struggling folks who need affordable housing options.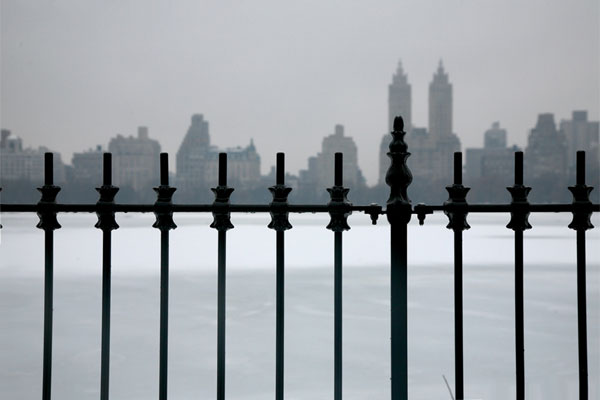 Then there's the potential domino effect. In Seattle, some housing experts warn that inflated rents for micro-units are inciting building owners to raise prices on bigger spaces.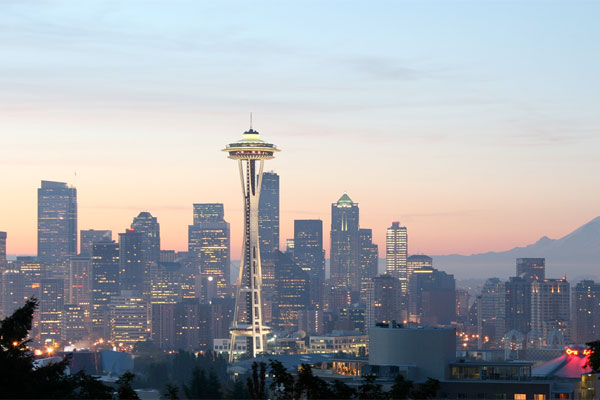 Finally, what about actually "living" in a home that's usually smaller than a studio — that is, well under 400 square feet?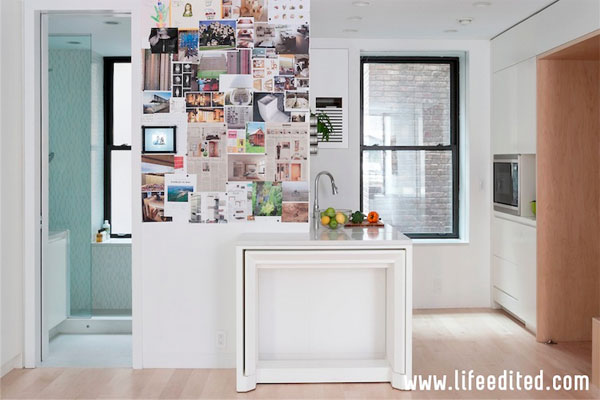 It's one thing to live in a tiny house, like the Berzins, who live in Virginia's Blue Ridge Mountains. "We wanted to cut back on our overhead and … own what we live in outright," says matriarch Hari.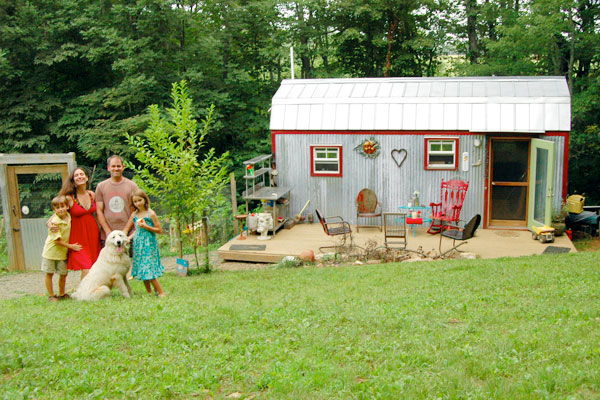 But there's a world of difference between a tiny house and an urban micro-unit. Tiny houses are inexpensive to build — averaging about $25,000 to $30,000, according to tiny house aficionados and builders. And owners usually locate them where they can expand their living area with outdoor space.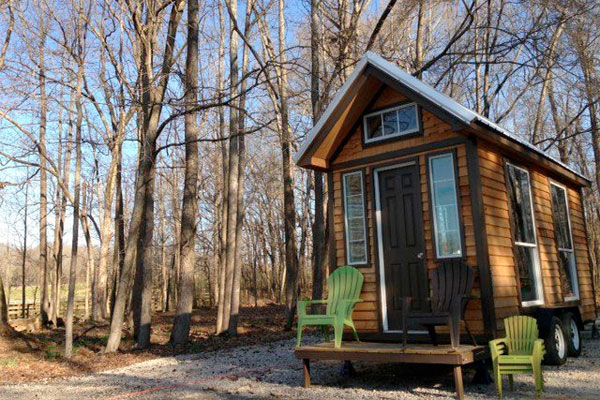 Instead of being a sanctuary, a micro-unit can be claustrophobic, say designers and psychologists. Over time, you might resent the cool, built-in, space-saving features that you have to pull out, put away, and pack up daily.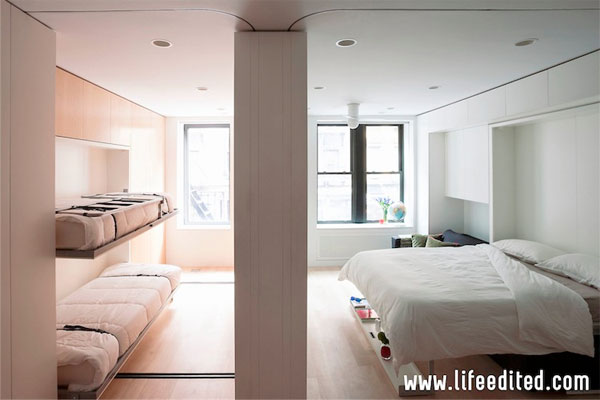 Micro-housing may also have an adverse impact on neighborhood stability because it contributes to overcrowding. Years ago, cities banned micro-housing, then called single-room occupancy, which had resulted in substandard living for middle-class urbanites, transient workers, and poor families. Building codes later ensured people had more space. Are we going backwards?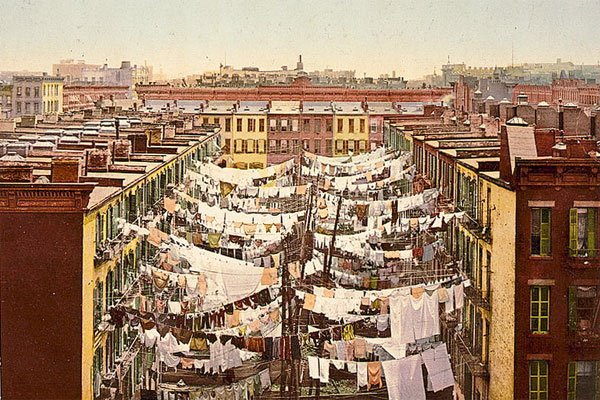 Image Credits
1-4, 8, 11: LifeEdited.com
5: The San Francisco Association of REALTORS®
6: Vincent Desjardins via Flickr
7: Rattlhed/Wikipedia
9: Hari Berzins, TinyHouseFamily.com
10: Tennessee Tiny Homes
12: Library of Congress LC-DIG-ds-03837