Remodelaholic.com's Cassity and Justin Kmetzsch have sanded, nailed, and painted their floor-to-ceiling storage built-in — sponsored by HouseLogic — to finished perfection. 
We've come a long way in a short time. A very, very short and busy time. About 6 weeks. But we made it out alive with our family intact. As a reminder, here's the family room wall before our makeover: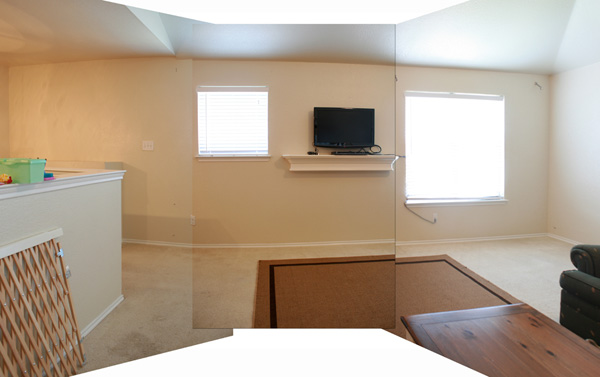 And now — ta-da — the after: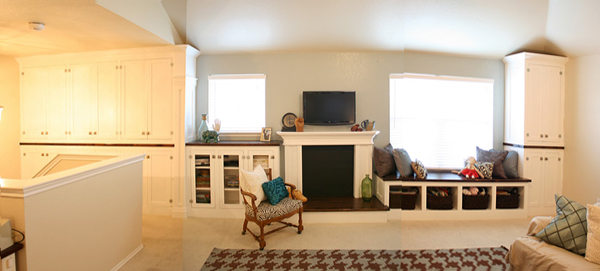 View a large version of the image above.

Here is a little video tour:



Here are a few shots of our decorative details — the fun part: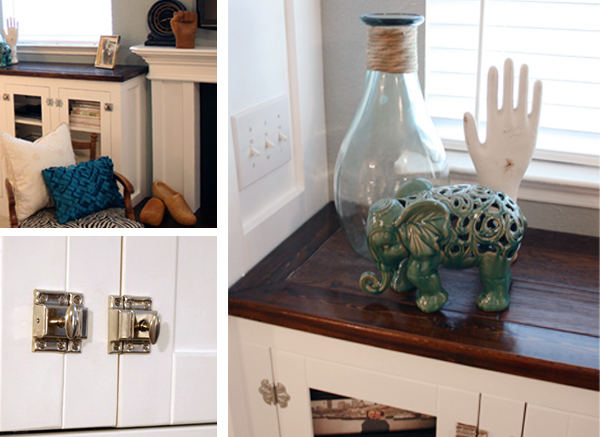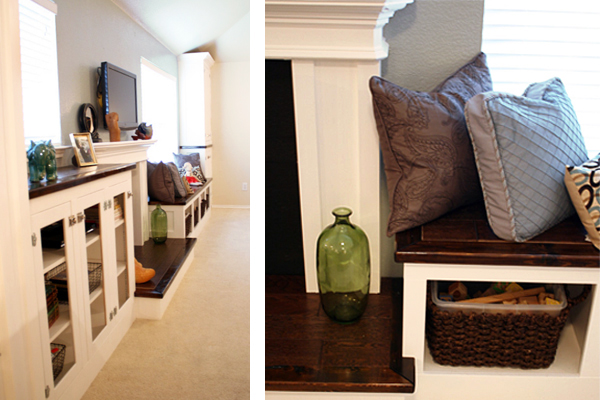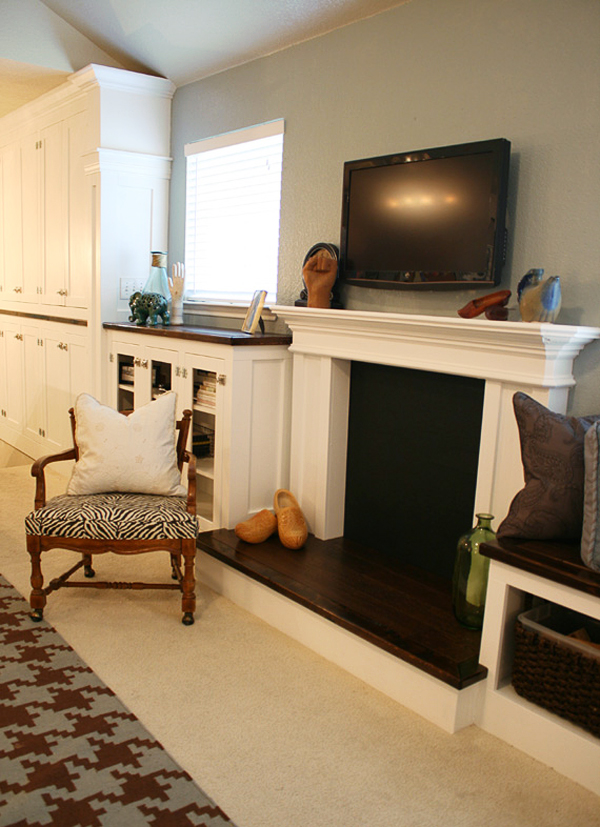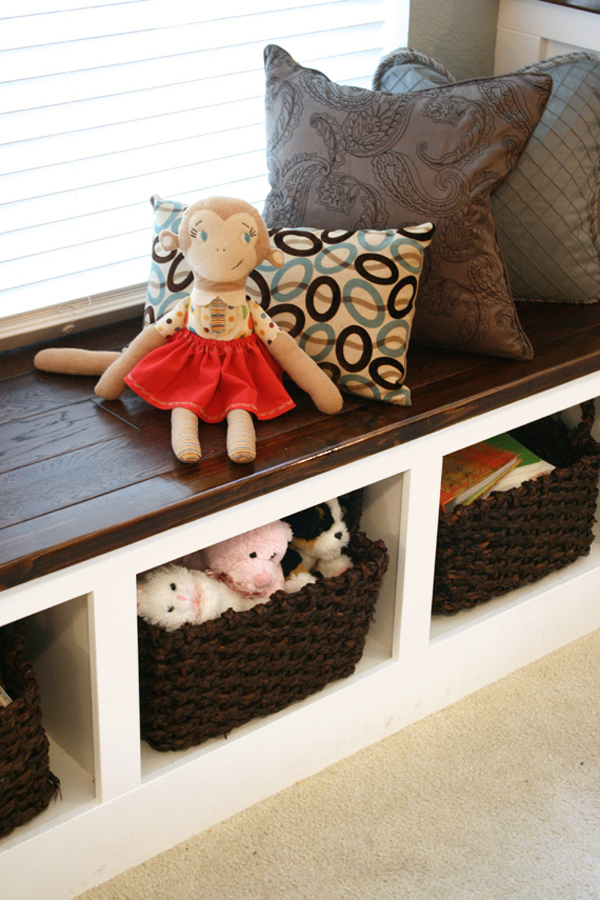 Lessons learned
The cabinets weren't wide enough. When I started putting boxes of Christmas decorations into the cabinets, I found that the opening wasn't big enough because of the middle divide board within each cabinet. We took that out.
When planning a project, be realistic. We've rarely worked under a deadline, and now I know why. It's hard. Practically impossible with two kids; two jobs; and our need for sleep, food, and the occasional shower.
Give yourself some breaks. Make sure you carve out family time — a trip to the zoo or movies. Or you might go a little crazy, not that I'm admitting I'm crazy!
I'm so glad we did this makeover. Now, instead of watching TV, we sit on the couch and stare at our new built-ins. The built-in project is something we can enjoy for a long time, and I know (from the responses we've received) that it's a feature buyers will love when it comes time to sell. 

My advice to you: If you can get good use out of a project, be frugal while making it happen, and don't over-invest, do it.

I hope this inspired you. Thanks so much for coming along with us! And good luck with your DIY adventures!

What tips do you have for storage projects?